Record retail forex volumes have caught the eye of stock market investors - and they are snapping up FX broker shares.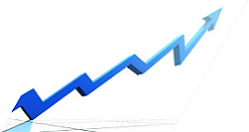 LeapRate Exclusive..... Our recent reporting on the record retail forex trading volumes being achieved by FX brokers around the world has indeed been noticed by the Wall Street and London City crowds. Over the first six months of 2013, shares of publicly traded Retail Forex brokers are up in the 30%-60% range, well beyond the 15%-16% rise in the major stock indices.

As the graph above shows, so far in 2013:
For more details see LeapRate's Forex Industry News at leaprate.com.
For more on the global Forex industry see the LeapRate-Dow Jones Forex Industry Report.