This is to briefly update results of a trade idea I published before [AAPL] WWDC 2012 (Original article is here).
Overall, it worked out quite nicely. Here is the price action of AAPL on 1st day of WWDC-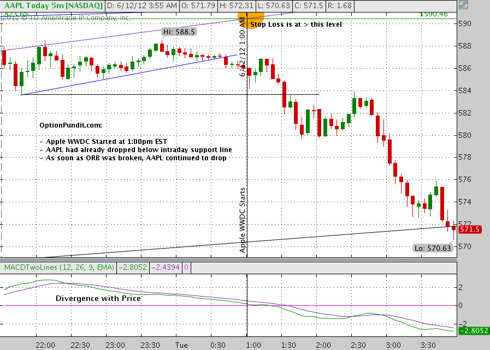 If you would like to read more, here is the detailed post (FREE and doesn't require any login/sign-up)
See you Apple, at World-wide developers conference 2013. Hopefully, it will be different next time.
Profitable Trading, OP