The Gazette
Serving Colorado Springs & the Pikes Peak region since 1872
Monday, December 2, 2013
Atmel in Colorado Springs devotes part of plant to touchscreen technology
"Taiwanese computer manufacturer ASUS became the first this year to incorporate XSense into a product, its 7-inch MeMO Pad tablet computer. Hewlett-Packard introduced a 10-inch Omni tablet that uses XSense last week and Atmel told stock analysts last month that it will soon begin generating sales from products made by other manufacturers that it did not identify."
"XSense is being used in a smartphone with a 3.2-inch screen and tablet computers with 6-, 7- and 10-inch screens and that it could be used in a laptop computer with a screen of up to 15.6 inches."
Price: "$2 to $25 for each unit, depending on the size of the screen on the device where it will be installed."
"XSense offers thinner, lighter, faster and cheaper. We have cutting-edge technology that can be used in a flexible form (can be folded or bent) and high performance. This technology totally revolutionizes the way we go forward. If companies don't adopt the new technology, they will be left behind."
The process
"The rest of the manufacturing process includes sending the film through a bath of chemicals for conditioning, adding a protective layer and then testing each sensor before it is shipped to the mobile device manufacturer."
Analysts Take
"Craig Hettenbach, a technology analyst for Morgan Stanley & Co. LLC, estimated in October that Atmel could capture as much as 25 percent of the market for sensors in touchscreens 9 inches and larger within three years, representing $250 million in annual sales."
Pictures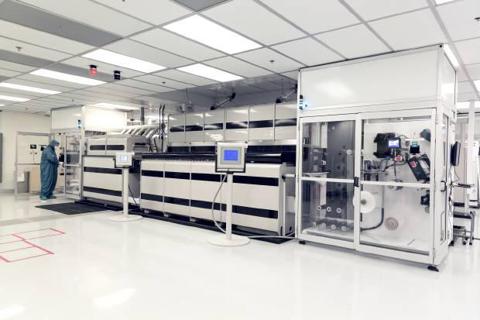 Plating line?
The Visual Tester
This is a standard vial tester by Northfield Automation Systems. This is probably done after the film has been printed and before the film is metalized.
Also electrical test will be required after metalization.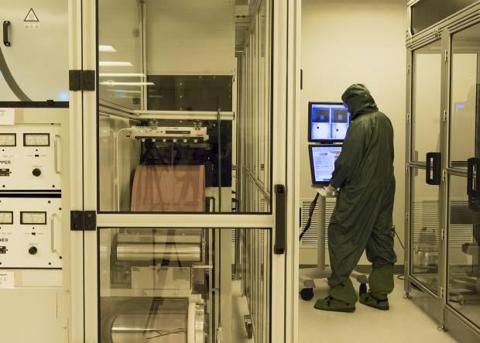 This pic didn't had a description - I think is just another visual test station.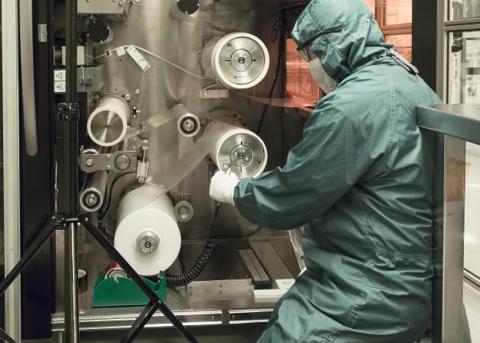 The Finisher (I think this step ads a protective film for shipping. "Adding a protective layer" )
The Video
YouTube: Atmel - A behind-the-scenes look at the XSEnse fab tour in Colorado Spings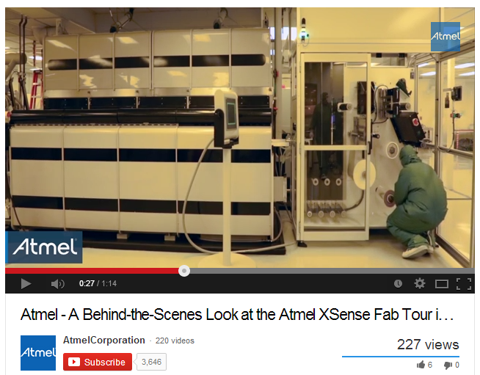 Plating Line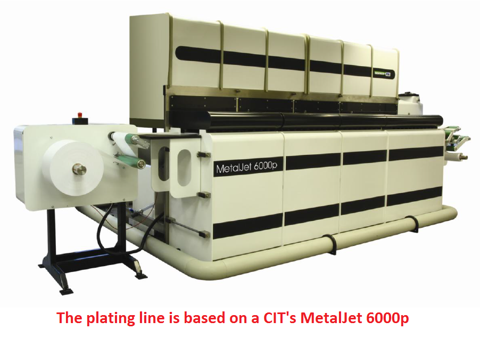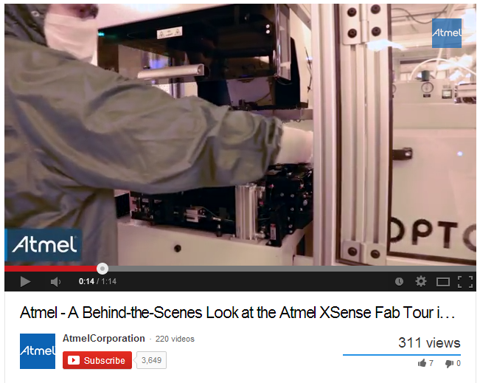 Photo-Engraver (Opto-something...)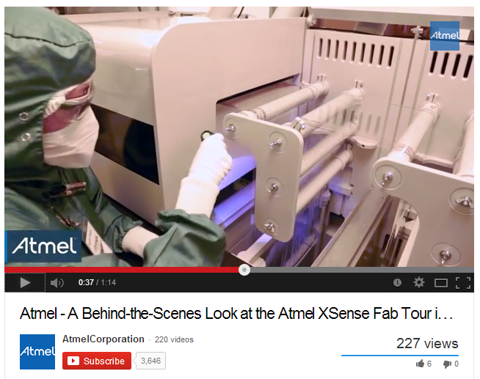 Chemical bath? This section is an ad-on to the plating line.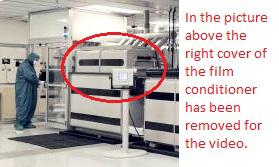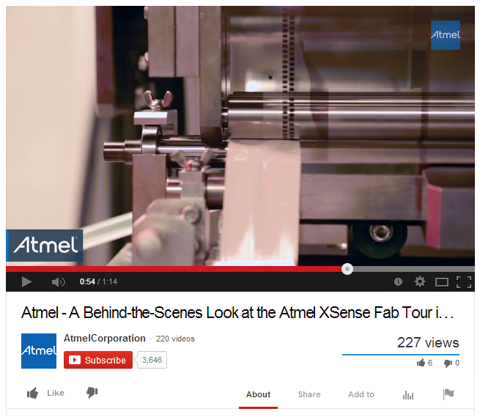 Here you can see the electrical test points of the sensor. These test point will be cut off during die cutting.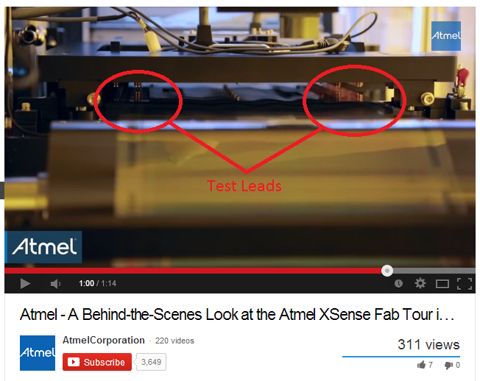 Here you can see the electrical test. The tester clamps on the test points for the test.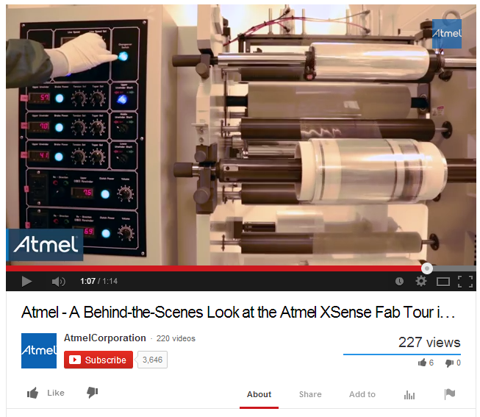 Disclosure: I am long ATML.