Aside from trading around the dips and rallies, Ford (NYSE:F) and Seadrill (NYSE:SDRL) are my two main longs right now. I don't trade around them and have occasionally changed the options around, but have essentially held them long since I started writing about them several weeks/months ago.
I think both of these stocks have the ability to continue moving up and that's why I'm long via call options. Ford has a very strong chart with bullish sentiment all around. I think the $13 range is not a ridiculous figure, especially since Ford traded up $11.85 in early trading this morning. Here's the charts for the two stocks:
Ford: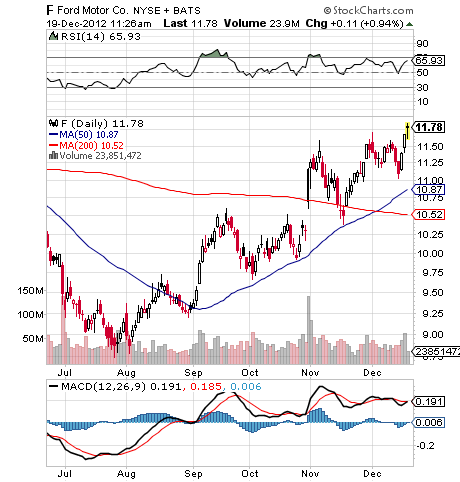 Seadrill: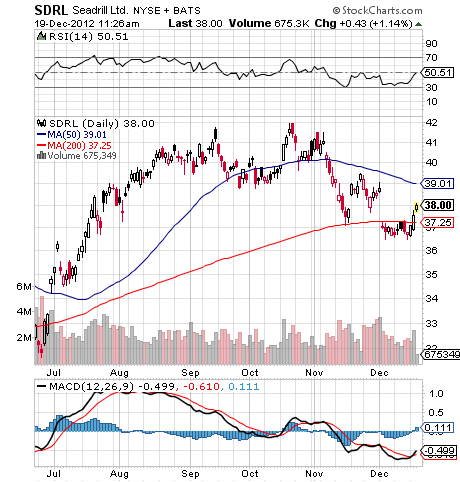 $38 is the current trading price for Seadrill, which is nice to see considering I've been long for a few weeks. I knew going into it that I might be a little early, but I wanted to be sure not to miss the move. That's why I'm using April options, so that I have a while for this move to play out.
Like I've posted several times before, the last two times Seadrill breached its 200-day simple moving average it...(to read the rest go to my blog at Paid2Trade.com)!
Don't forget to bookmark my blog and follow me Twitter @Traderboy23 for instant updates when I post.