Very important trend reversal in July.
We thought the gold imports of China were declining, but in July 2012 the trend has gone to the upside once again. July gold imports from Hong Kong were 75.84 tons to be exact.
(click to enlarge)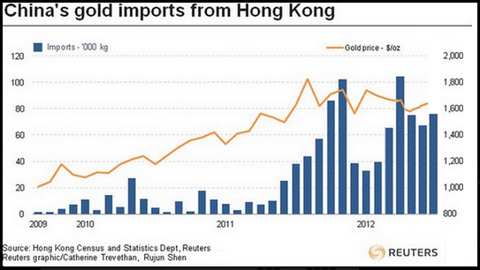 Click to enlarge
Chart 1: China Gold Imports from Hong Kong
Disclosure: I am long PHYS.