Interesting presentation from James Turk. What keeps me bullish is his Gold Money Index which still indicates that gold is way undervalued at this time.
=> youtube.com/watch?v=jVVmd1FDH4c
Another item mentioned in the video (an item I've talked about many times) is the deficit to outlay ratio. The U.S. is spending money which is borrowed for 40% on average from foreigners.
The latest data on deficit to outlay ratio in August 2012 shows that we borrowed 52% from foreigners to spend on our U.S. programs (medicare, social security, defence, pensions, education...):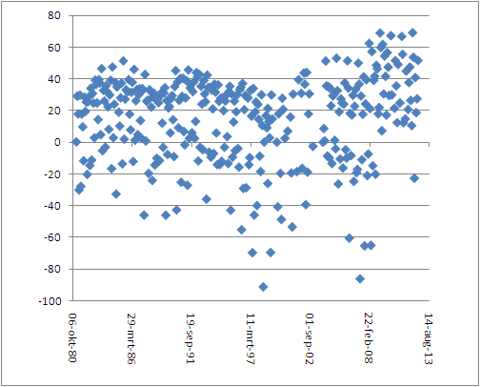 Chart 1: Deficit to Outlay Ratio