Interesting interview with Tom DeMark today on CNBC where he called bottom in Apple. Says to watch for gap up on Monday, which would complete Island Reversal.
The positive divergence for the MACD remains in place, where Apple made new lows, while the lines of the MACD did not. Needs a positive MACD cross-over to confirm, though chart does look like the stock wants to move above 600 to complete a near double top.
Kevin Wilde, Chief Trading Strategist, Alphaking.com.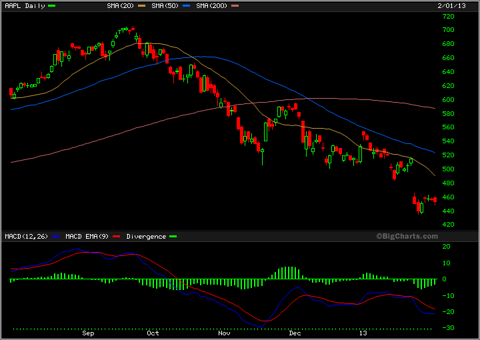 Disclosure: I have no positions in any stocks mentioned, and no plans to initiate any positions within the next 72 hours.