I have cautioned over the past few weeks that the stock market was likely forming the mother of all stock market tops - see the blog directly below this one - and today we get the official sell signal.
If you would like to track updates on the charts shown below sign up at alphaking.com, click on the verification email, and get FIVE months access to my on-line newsletter for free!
The trend turns officially negative at the open today, hence my move to add the inverse QQQ (via PSQ) position at the close yesterday, with the afternoon trade helpful for those trading mutual funds in their 401K, like me.
Only those investors who understand and accept the additional risk and volatility shorting stocks or buying inverse ETFs entails should follow these trades while the stock market is in sell mode. Cash and money market funds is the best place to be for most investors during the sell phases.
Tuesday evening I outlined my expectation the stock market should rally back to test the recent breakdown zone, which is represented by the dotted red line in the chart below of the S&P500.
Note the daily ADX - not to be confused with the weekly one I showed in yesterday's chart - is trending up, confirming the recent plunge has strong momentum. That says to ignore new buys signals from the short term indicators shown in the chart, as the stock market can remain very oversold for prolonged periods when the ADX line confirms the trend.
Note also how the VIX dropped dramatically yesterday, while at the same time the McCellan Oscillator (NYMO) has raced to the extreme upper Bollinger Band, which is close to triggering a new short term sell signal as it crosses the red extreme overbought line. Amazing how investors can become so bullish so quick...
The low volume rebound in the stock market into broken support - which now becomes resistance - is like a drunk stumbling toward a spinning buzz-saw, and investors better be preparing for a very ugly outcome. The EURO in particular looks like it wants to hit the purge button, and a falling EURO was a key hallmark to the financial crises of 2010 and 2011. Get ready for the next scary round of financial panic.
See the prior blog post below to view chart and discussion of why I believe the stock market has formed the mother of all tops.
If you would like to track updates on those charts you can take a five month free trial to my alphaking newsletter. Simply sign up for the 30 day trial at alphaking.com, click on the verification email, and we will adjust to six months. I run four tracking portfolios - so lots of stocks to buy and sell! - as well as a 401K advisory for those looking to make and protect money in their retirement nest-egg.
Kevin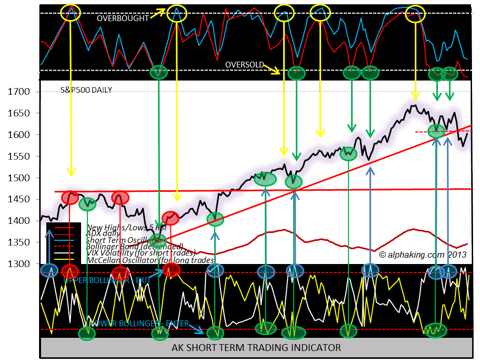 Disclosure: I am long PSQ.