The short term indicators in the chart below gave a buy signal (green circle and blue arrow) at the end of January, and are now signaling a sell trade in the opposite direction (red and yellow circles.) Indeed all short term indicators except the VIX BB extreme are issuing sells at this point.
Janet Yellan speaks today in front of the senate, and of course the FED has 4.5 billion of QE bond buying POMO ready to greet her words, so the week and month might end OK for the bulls, though the short term indicators are saying to expect March to start with some weakness.
The optimal allocation remains a conservative 50% long at this juncture, adding more exposure on dips while the trend remains up.
If you would like to track updates on the chart shown below sign up at alphaking.com, click on the verification email, and get THREE months free access to my on-line newsletter.
-Kevin
(click to enlarge)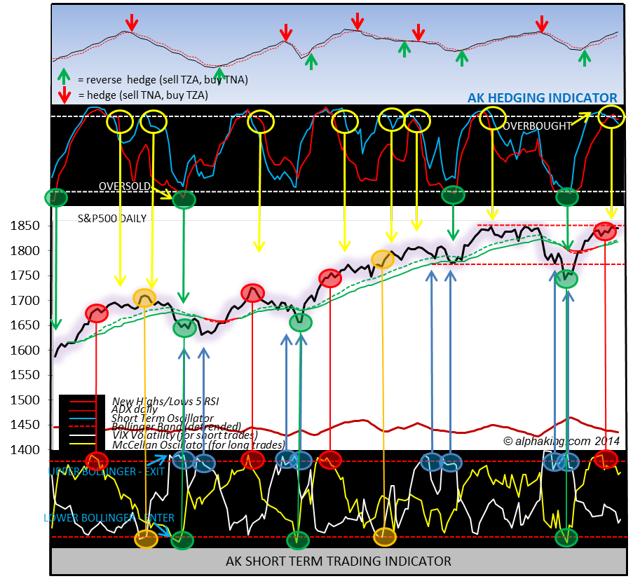 Click to enlarge
Disclosure: I am long QQQ.