New sell signal from the VIX - highlighed by the orange circle - which usually means the VIX is about to race across the upper Bollinger Band.
If you would like to track updates on the chart shown below sign up at alphaking.com, click on the verification email, and get THREE months free access to my on-line newsletter.
-Kevin
(click to enlarge)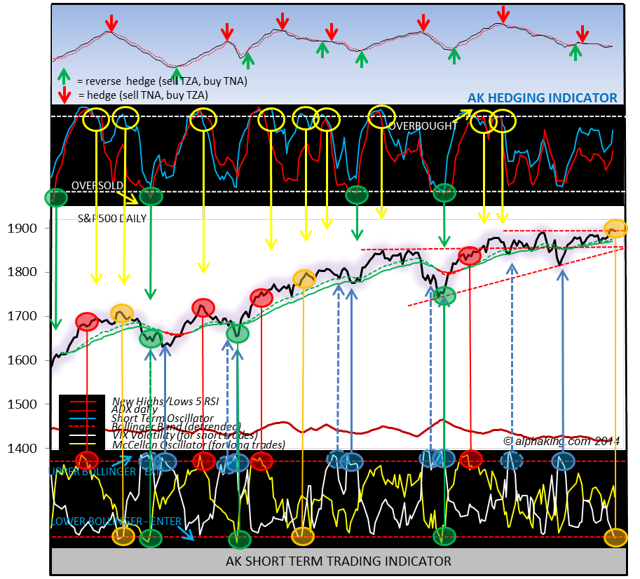 Click to enlarge
Disclosure: I am long QID, TZA.