I just got back from a trip to Alaska and I have to say, it was one of the best trips that I've ever taken. It has always been a dream of mine to visit there and this was a dreamed fulfilled. I know I will go back as we were only able to see a small part of this incredible state and this experience left me wanting to seem more.
Our ship left Seattle at 4:00 pm and spent the evening looking over the ship and having dinner in the main dining room. In the morning, I woke up early as usual.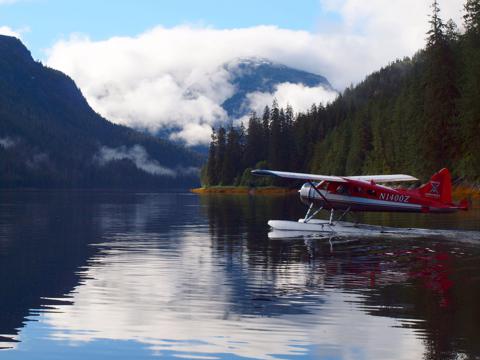 The wife decided that she wanted to spend more time in bed, so I made my way to the dining room for breakfast and told her that I'd bring her something back.
I was seated at a table with two guys who appeared to be about the same age as me. We exchanged pleasantries and one of the guys mentioned how great the weather was. We all agreed that we were expecting rain, but the weather reports for Alaska looked very promising with no forecast of rain.
While we started swapping rain stories, one of the guys asked, "Well, have you ever been to Southeast Asia?" There was a moment of silence until I said, "Only once, but that was a very long time ago."
Breaking the ice, it seems, all three of us had spent time "in-country" as we used to say. Larry was from Utah and he had served in the Air Force. Steve was from Spokane and the two of us were both Army guys.
What I found interesting is that all three of us were in Vietnam at the same time, but we never crossed paths. Some 45 years later, here we were, sitting at breakfast on an Alaskan cruise, together for the first time, strangers, but connected to a time and place in the distant past. Our conversation soon turned to retirement. Its funny how when we were teenagers in the military, that the idea of being retired was something that we never really thought much about.
Now, as guys on the back side of life, we each had been thinking about retirement and what that means and how it would work out for us. Each one of us were the same in so many ways, but different at the same time. Each of us had done well in life (as measured by our teenage expectations) and we are looking forward to this part of our time here on earth.
While Steve and I have very similar financial situations, Larry surprised the both of us. You see, Larry found out about a year ago that he has Lou Gehrig Disease (ALS). He has, at best, five years left. Larry has had his ALS deemed to be a service related illness and as a result, he is able to have his medical treatments handled by the Veteran's Administration. He qualified for Social Security disability and he has a pension from his job. He shared that the reason he was on this trip was because he planned to live every day as if it were going to be his last one.
While I would imagine that Steve and I, from a financial standpoint, are in much better shape than Larry, the thing that amazes me the most about my Air Force friend was his attitude. He was so positive about things, so grateful for everything that was happening in his life, and he was definitely "living in the moment." We continued to meet with one another during the cruise. We would swap stories about what we had done that day and what we had seen.
After talking with Larry, I realized that so many of us are living each day with no particular purpose in mind. Steve felt the same way about his life in Spokane and told me that things were going to change. It was on this trip that we both decided to changes.
While we were not facing the same challenges as Larry, we are facing the certainty of our own mortality. We have allowed ourselves the luxury of worrying about things that we do not need to worry about and ignoring things that we owe it to ourselves not to ignore. As Larry's situation points out, life is just too damned short to miss out on all of the things that are going on around us.
Live each day like it was going to be your last. Enjoy each relationship and savor your friendships. Don't spend time criticizing your family for real or imagined slights. Make up with anyone that you are angry with-even if it was their fault in the first place.
Forgive and forget. Take a chance. Don't sweat the small stuff. It's all going to work out in the end, after all.
All of us will find ourselves in the same place as Larry. He just has a better idea of "when."
Dave
PS: Damned right I flew that plane! Now where's that bull named Fu Manchu?