USDCHF continued its fall during the last week. and went as low as 0.9022 before closing for the week at 0.9081.
Recent economic data.
The U.S. nonfarm payroll fell unexpectedly to 157K from the last month's 196K. The consensus was for a drop to 160K. Reuters/Michigan Consumer Sentiment Index showed a positive picture with a reading of 73.8 against the previous release of 72.9 and consensus of 71.5 but on the other hand the preliminary data for gross domestic product for Q4 (annualized) showed a decline of -0.1% which was quite poor as compared to the previous release and also the market consensus.
The recent releases of last week from Switzerland have been rather good and are as follows:
1. UBS Consumption Indicator: 1.34 against the previous 1.23.
2. KOF Leading Indicator: 1.05, negative as compared to the forecasts (1.16) as well as the previous 1.29.
3. SVME - Purchasing Managers' Index: 52.5, positive as compared to the forecasts (50.5) as well as the previous 49.2.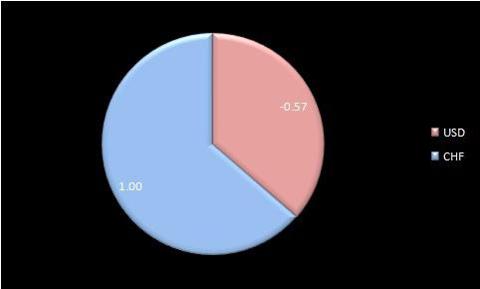 USD/CHF Outlook:
As we had mentioned during last weekend that the resistance faced below the key resistance of 200-day moving average and then the break below the 55-day EMA had suggested that the reversal of the recent upward move was on the way and bearish sentiments have once again caught up.
The break below 0.9076 which was the low of the sideways move during December 16th to January 1st have made those bearish sentiments even stronger. The only possible factor in favor of USDCHF is a possible support of 0.9000 psychological level.
On the downside any break below the recent 0.9022 should find support near 0.9002 of April 2nd, 2012. In case this support is broken then below 0.9000 we will expect further downward move towards 0.8931 which was the support level of February 24, 2012. If the support of 0.8931 fails then USDCHF may enter a longer-term bearish phase.
On the upside any break above 0.9120 will be the first sign that the psychological support of 0.9000 is in the picture and further recovery can be expected but a better indication of the same will come with any break above 0.9181 which was the high of the sideways move during December 16th to January 1st. Even if such a move takes place and strong resistance will be expected near 0.9303 of January 4th. In any case we would expect any upward gains to be limited to 0.9389 and to expect an extended sideways move between this level and 0.9000 psychological level.
Please note that the above USD/CHF forecast is the view of the author and is not presented as an investment advice.
Disclosure: I have no positions in any stocks mentioned, and no plans to initiate any positions within the next 72 hours.