SINA Corp (NASDAQ:SINA), Sohu.com Inc (NASDAQ:SOHU) and Baidu Inc (NASDAQ:BIDU) are all taking another pounding today. Chinese stocks are viewed as high risk and high risk is not something investors are looking for at this time. These stocks have fallen drastically off their 52 week highs. Below are the price levels for an entry on the long side. These levels are near term swing trading levels.
1. SINA: This Chinese play will have support at $45.85. Expect a multi-day bounce off that level before another move down to $41.35.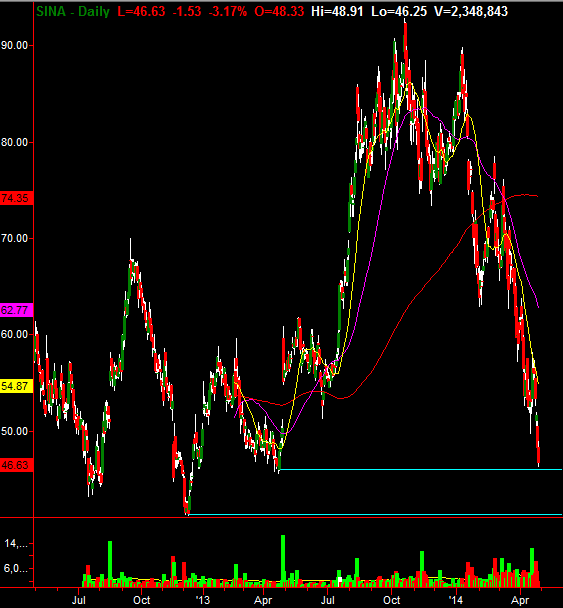 2. SOHU: Another Chinese stock taking a beating. This will have a major bounce at the $49.85 level. After approximately a one week bounce, look for it to head to $44.65 level for a longer, more robust bounce.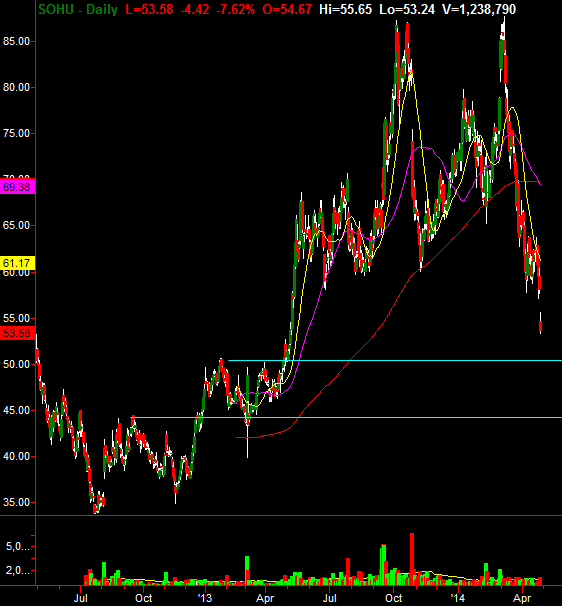 3. BIDU: Perhaps the most well known Chinese name (until the Alibaba IPO), this stock will have support at $134.75, then $125.00, each a multi-day bounce before heading to its final resting place of $113.50 which is a major gap fill.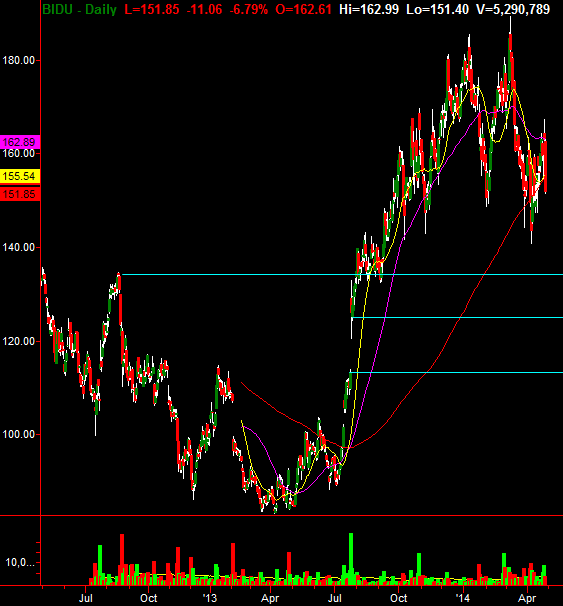 These Chinese stocks are fighting a very scary Chinese economic meltdown in its early stages. The stocks are finally starting to reflect some of the risk associated with this event.
Gareth Soloway
InTheMoneyStocks.com