According to the authors of "Trading For Dummies", over 70 per-cent of traders who buy and sell stock within the same day, don't succeed in making a return on their investment. One of the key reasons for this is that they don't carry out proper research. Researching stocks can be easily done online, however. Updated news and information regarding companies is posted online almost immediately these days, so that the investor can make informed investment decisions.
The private investor should experiment with a few different online investment information websites before settling on one or two to visit daily for stock research activities. It's best to use a few different online sources to help validate the information across different sites, see if you can corroborate any themes, news, tips and views that are posted.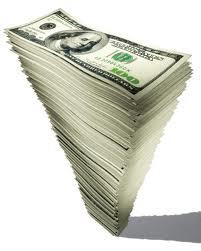 So here are some basic tips about how to research stocks online:
· Using the likes of Google Finance, Yahoo Finance, Bloomberg or Thomson-Reuters will provide excellent insightful information. On these sites you can view general information about stocks and the latest news regarding each company. You can if you wish set up an account to help manage your stock portfolio and monitor performance. If you want to research one specific stock, you will need the company name or unique stock symbol (allocated by the exchange on which the stock is quoted) into the search boxes. These searches will deliver information about the stock price, trading history etc. and will even provide trending charts. If you have a Google account, for example, and you visit that website every day, then Google might be the natural choice;
· Visit the many stock tipping websites that exist. These sites can provide tips regarding which are the best stocks to invest in and which are best to avoid! Once again it's probably best to cross-compare before you make any final decisions, or alternatively you may find one service that you really feel comfortable with. These sites are also very useful in terms of the commentary that their communities provide. In addition, or as an alternative you could also join RateMyTips online community (www.ratemytips.com). This website provides a centralized database of many of the world's stock tipping services, which have been rated by the private investor member community, and a forum though which members of the community can share and exchange views, experiences and useful information about the stock markets and the tipping services they have used;
· Use the online stock market research tools now available on many of the world's stock exchanges. For example, on the NASDAQ you can select the "Quotes & Research" tab to look up quotes and charts. Under "Quotes" you can enter up to 25 different companies you can research, you can then select the data you want to retrieve from a list of options, including summary quotes, news, charts and stock reports.