I'm a big believer that technicals mean more than ever in today's choppy market and in a new series of articles, I'll be looking at several of my favorite stocks across multiple time frames starting with CF Industries (
CF
), a fertilizer producer I recommended in a previous
article
,
The monthly chart indicates a strong stock succumbing to the bearish mood. First the positive: higher highs and higher lows. After putting in a higher low in June 2010 ($57.56 vs. October 2008's $37.71) the stock recently exceeded its June 2008 high of $173, so the long-term trend is up. Unfortunately the Relative Strength Index did not confirm the new high. After peaking in 2008 at 91.95, RSI has trended lower and only hit 73.57 when price hit its new all-time high. This is an important divergence and indicates slowing momentum. Also note the "season" of the MACD Histrogram - summer is turning to fall, which will ultimately lead to a winter bottom. The question is, are we facing a long cold winter or will we get a respite in the form of an Indian summer?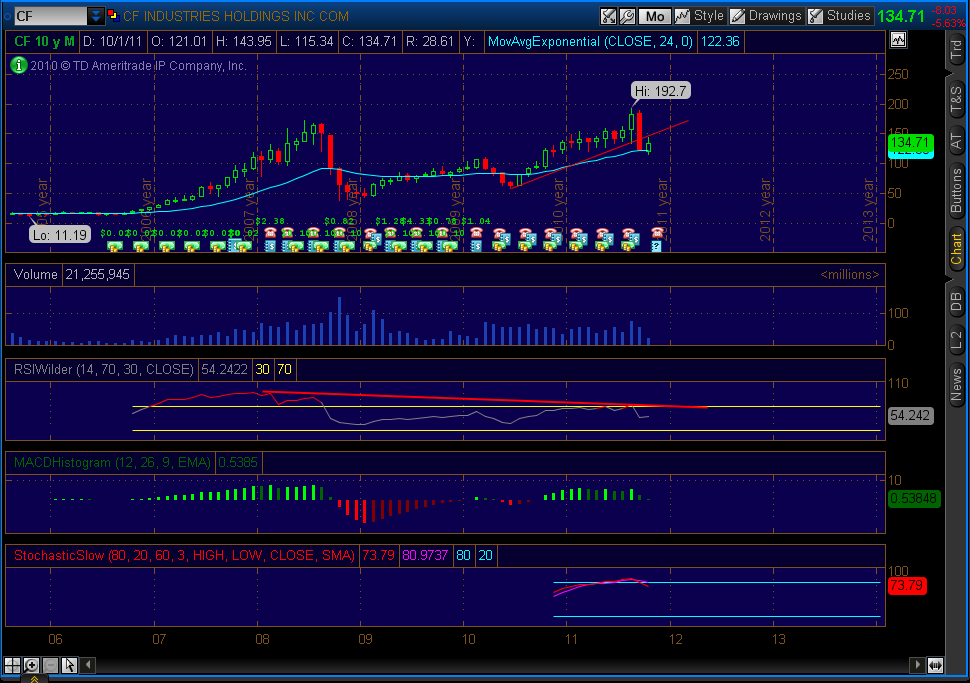 On the weekly chart, we see that the medium-term uptrend was broken the last week of September as the stock moved down through the $135 area and is currently trading underneath its 15 and 40 week moving averages. Even with the first week of October bounce, the last bar on the MACD histogram made a new low meaning momentum remains to the downside. The dotted yellow line represents a potential level of support at the 2010 highs around $110.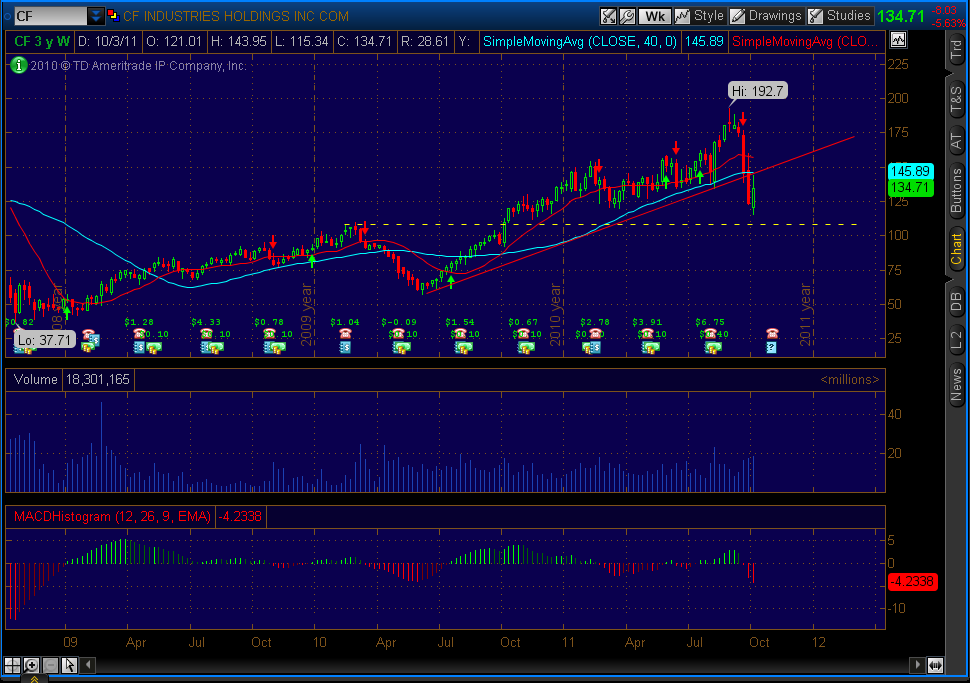 On the daily chart, we see the stock trading underneath the 20, 50 and 200 moving averages. In fact it was turned around right at resistance in the form of the 200-day moving average and the underside of the medium-term trendline. There's high volume into lows around $135 on August 8 and again on September 30 but volume contracts on up days. This is characteristic of a stock that wants to trade lower.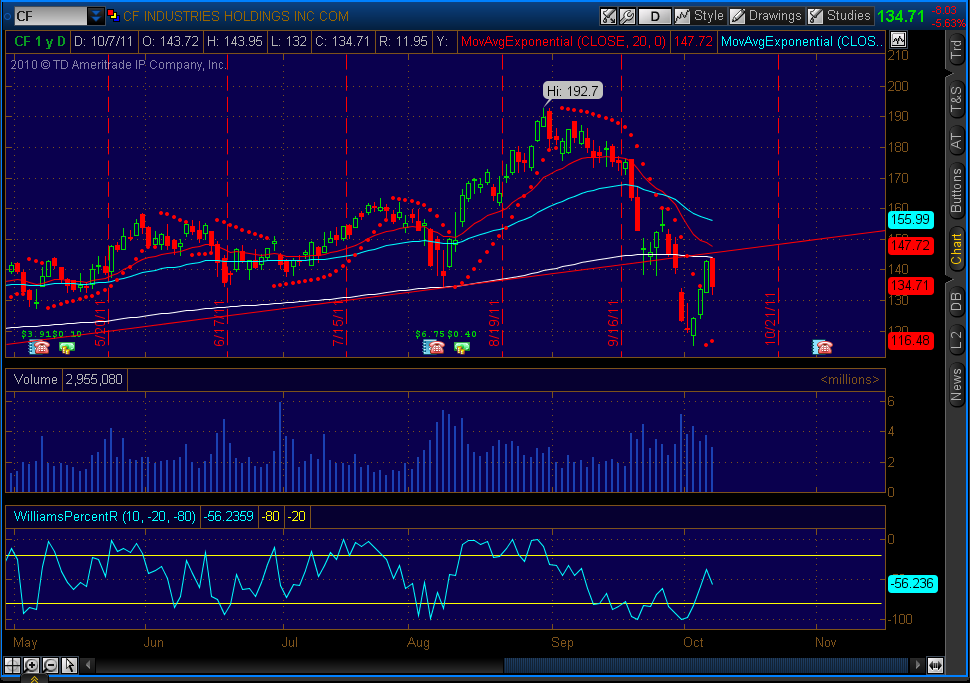 CF is likely to continue lower in the short to medium term. Fundamentally this makes sense given agriculture stocks' sensitivity to a rising US dollar. I'm looking to establish a new position around $110 in anticipation of further stimulus in the States which will put a floor under commodity prices.
Disclosure:
I have no positions in any stocks mentioned, and no plans to initiate any positions within the next 72 hours.