AAPL-we had a neutral type of day from AMT(Auction Market Theory) point of view with close on lower half, implying more sellers than buyers. we have a lack of conviction and we are in a cluster area formed by some long term trend lines and intermediate horizontal lines. need to consider that Nasdaq had an up day while AAPL was down which combined with the effort we saw today to move the price below previous low and the result of it implies even more confusion:)
bottom line is or to watch the open closely for some up move confirmation or if bearish to stay on the sides till things get more clear.
DELL-it's seems to me bearish but need confirmation. more info on the chart...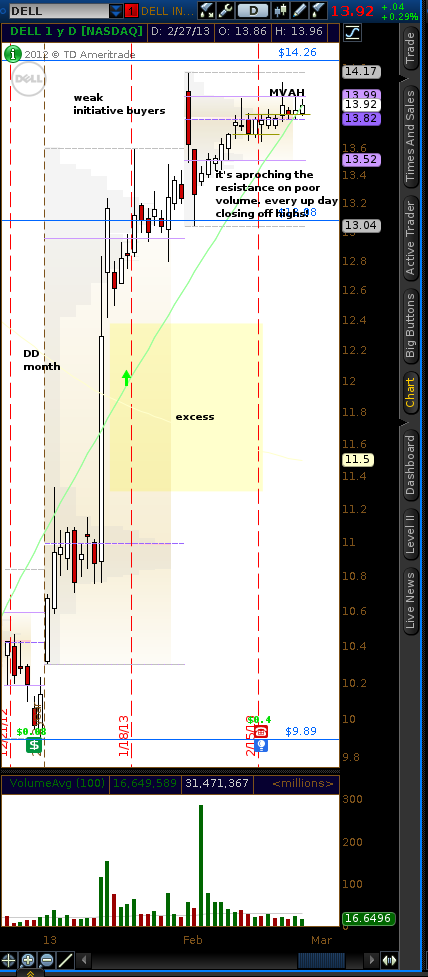 GLD-considering the present context i'm looking to get short on gold somewhere in 158 area cause i see this up move more like a short covering rally than new buyers stepping in.
SPY-after yesterday we failed to find acceptance below previous day low and we close above open but on narrow spread compared with previous day, fact that implied the presence of buyers. today we got that confirmation much stronger than i thought but watching intra-day action on e-mini S&P500 futures we could see the up move was on declining volume which involves caution.
Disclosure: I have no positions in any stocks mentioned, but may initiate a short position in DELL over the next 72 hours.