FREE Daily Stock Alerts From Stock-PR.com

HIL, Hill International, Inc.
** HIL reported that it has been awarded a contract by the Ministry of Transport and Communications and the Public Authority for Civil Aviation of the Sultanate of Oman to provide consulting engineering services in connection with the approximately OMR 2.0 billion ($5.2 billion) expansion and modernization of Muscat International and Salalah Airports.
The two-year contract has an estimated value to HIL of approximately OMR 41.8 million ($108.5 million).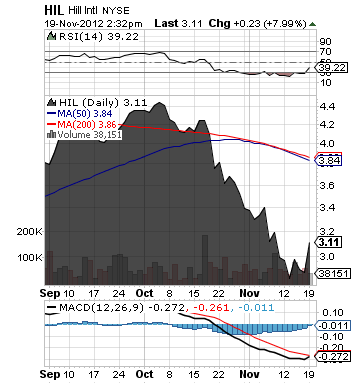 HIL provides program management, project management, construction management and construction claims and consulting services.
More about HIL at www.hillintl.com.
**************************************************************
Read Full Disclaimer at http://stock-pr.com/disclaimer
stock-pr.com/22039/stock-alerts/hill-int.../
Disclosure: I have no positions in any stocks mentioned, and no plans to initiate any positions within the next 72 hours.