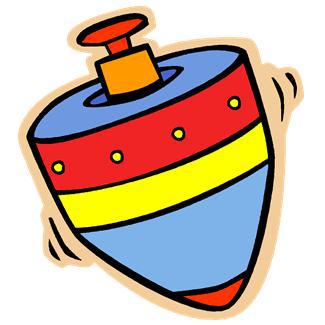 Chart watchers normally rely on developing patterns, averages, and signs of increasing or decreasing momentum. In order to anticipate reversal in a trend, the development over many sessions is required.
Exceptions exist. Single-session candlesticks in many shapes and sizes provide a good indication of a reversal that's about to occur. The spinning top is one of these. It is a single-session with a very small real body (rectangle), meaning the gap between opening and closing price is minor. At the same time, the session's trading range is fairly large, represented by long upper and lower shadows, the vertical sticks extending above and below the real body.
To qualify as a true spinning top, the real body should ideally be found about halfway within the full range of the session. Second, the shadows should be longer than the real body. The importance of this single-session "red flag" is that the extension above and below the real body reveal the failure of either buyers or sellers to move price very far. When this formation appears after an extended price run, either upward or downward, it is a signal of momentum's end and a likely reversal. The color of the real body doesn't even matter; what counts is the shape.
The value of this single-stick signal is its consistency. Of course, a signal like this can fail as well when it shows up in the middle of a trend. This can be spotted only in hindsight. So the spinning top, like all singular indicators, should be used as one of two or more reversal indicators. Confirmation of any technical sign is essential, and the spinning top is no exception.
To gain more perspective on insights to trading observations and specific strategies, I hope you will join me at ThomsettOptions.com where I publish many additional articles. I also enter a regular series of daily trades and updates. For new trades, I usually include a stock chart marked up with reversal and confirmation, and provide detailed explanations of my rationale. Link to the site at ThomsettOptions.com to learn more.
I also offer a weekly newsletter subscription if you are interested in a periodic update of news and information and a summary of performance in the virtual portfolio that I manage. All it requires is your e-mail address. Join at Weekly Newsletter I look forward to having you as a subscriber.