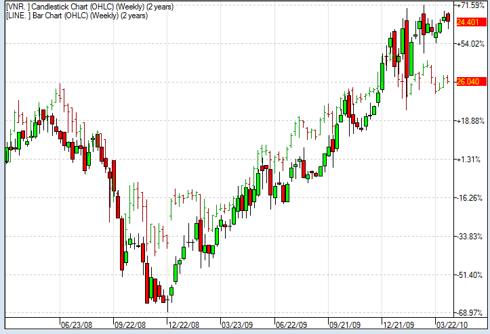 Look – how many times do I have to call this out?
Listen to the last investor presentation and you'll see they even call this trade out to you.
As long as nat. gas prices stay in the tank you have the ultimate win. Oil price blowing through $100 would the worth paying attention to given the lack of sufficient hedging by VNR but yet there are so many ways to gain upside through LINE with the horizontal drilling programs – the superior hedges in place – the massive recent acquisitions – the inevitable coming secondary from VNR for an acquisition – the distribution mismatch – the fact that VNR has very limited rights to gas/liquids found – Nami is selling shares – I could go on and on all day…
The market's stretched position – the fact vnr is up for the next secondary announcement – the current market dislocation – the fact vnr said their upped capex will hinder their ability to raise the dist. next qtr. and that LINE just made a big, immediately acreative acquisition all play in favor of this trade working in a big way in the short/intermediate term.
The mlp arbitrageur hard at work – once again.
Disclosure:
Long LINE, Short VNR