Famous Ycombinator start up incubator based in SF introduced a few weeks back one of their newly backed startup.
Realcrowd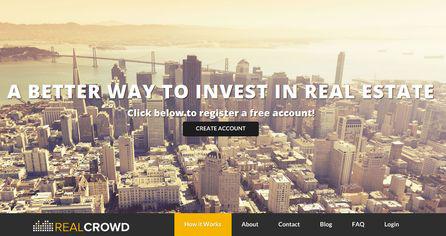 They describe their investment service as follows :
BROWSE
Browse pre-screened investment opportunities, vetted by our Founders' collective $3B in underwriting and transaction experience.
INVEST
Choose to invest only in properties you want, review full due diligence and financials then execute the documents electronically.
BENEFIT
Track your investment portfolio through your dashboard and benefit from the quarterly cash distributions and appreciation.
1. I am curious to read feedback from REIT authors from SA and see how the model scales in US or elsewhere.
2. Would you invest through such vehicle.
3.Any previous similar tentative on the market ?
4. Do you think this could challenge in the mid-term existing REIT ? Attract more new money ?