By Pierce Crosby Updated March 12, 2012
JinkoSolar Holding Co., LTD. (JKS:NYSE) is a poly silicon and solar wafer manufacturer located in Jiangxi and Zhejian Province, China. On November 20, the company released its third quarter earnings, the results beat the average of 12 analysts expectations, but that average still predicted a continuation of downward move of the company's profitability.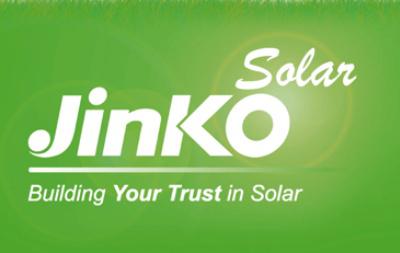 Since then, year to date (Jan. 1st to present), the company's share price has deteriorated 28%. But could the downward trend prove the nearing time to enter positions on the stock? Chances are, we haven't seen a bottom yet, and we might not for some time according to Bloomberg.
So what is squashing the companies expectations? It's not crystal clear, but the companies third quarter results on November 20, depict a particularly interesting snapshot of the outlook for the near-and-far of the solar panel manufacturer. Much like their fellow second-tier cohort Suntech Power Holdings Co. Ltd. (NYSE:STP), Jinko shows us the same consistent trend towards a default or Chapter 7 filing. However, with new sales offices opening in the US, India and Japan, and new Capital Expenditures projects in Latin America, current executives like CFO Longgen Zhang are convinced that the company seen its darkest days already and will soon rebound by diversifying its offerings.
Said Zhang in the latest earnings call, "Jinko is one of the most vertically integrated [companies]. I think we buy silicon poly in the front market, major. And our costs, you know, we from time-to-time, we also contract some polysilicon for short-term. So basically, as you know that today, the situation is oversupply. I think cost ASP of modules continued to go down. So that's why in talking about gross margin will also help to connect those two prices."
Zhang's estimations are right here, which many forecasters agree upon, too many solar companies are flooding the market that has yet to really rise in demand since the late 2000's. His report was essentially in line with the rest of the Solar Energy Sector which has eroded at large an average of 17% since January.
But why is the lack of demand coming to light for these Chinese manufacturers bottom line now?
For Jinko in particular - and STP as well - the three key problems are 1. short term debt obligations, 2. the rise of competitors in the marketplace, and 3. an abundance of both solar products and non-alternative energy products being brought to market, such as US hydro fractured gas and South American crude.
Most prominent though, these short term debt obligations are catching up with the Co. What has changed over the past two years is both the production subsidies and bond issuances. Their their debt to earnings ratio is tightening, showing the need of the company to release more bonds into the market, but the Industrial and Commercial Bank of China has not allowed further underwriting to occur on their books - being the historic partner to turn to. This pivoting of the bank's policy is creating concerns for short term debt holders and in correlation, a depreciation of price. According to third quarter results, half of the Co.'s financing has been made possible through new debt offerings. If they can't keep offering debt bonds, they can't fund operations.
The moment is key for the solar industry and China. Not only might it expose a moment of questioning, but it shows the movement of the commercial banks out of non-returnable investments, into other ventures that might actually prove profitable. After dominating the American marketplace, as well as much of Europe and the Middle East, Chinese banks may have very well decided to let the unprofitable, subsidized manufacturers dry up.
Yet some still expect growth in the near future, which will limit the impact of the companies inability to gain new capital infusions or subsidies. Research Analyst Brandon Heiken from Credit Suisse has remained firm on Jinko's value in particular.
"In general the industry over the past couple of years has suffered because of the supply of both module [solar panel], and wafer [polysilicon] production," said Heiken. "Jinko is using vertical integration to get more into building systems rather than just manufacturing and production. The margins on installation projects average around 10% instead of the production which makes roughly 2% gains."
Credit Suisse's Equity Investment Branch still holds $3.5 million USD in Jinko. Its company profile rating remains neutral.
In contrast, GlobalData, a US-based analysis firm has assigned an "overweight" rating to Jinko due to its extremely low net income of $273M in 2011. While the company is still turning an on-book profit, and net revenue has almost doubled from $4.25B in 2010 to $7.39B in 2011, showing the company's inability to keep costs low and maintain a higher profitable margin.
But can the company turn around its net income? According to Reuters One, revenue is increasing consistently since 2009, but because of lower returns and CapEx increases the company is getting spread thinner and thinner.
Additionally to the tightening of Jinko's capital pocketbook, investment losses are piling up. Not financially realized until late December of last year, in the earnings call Longgen Zhang explained how a short term currency investment had created another large write down on the books.
"We recorded a foreign currency exchange loss of $4.5 million in the fourth quarter of 2011, primarily due to the loss of $9.7 million in foreign currency exchange which was partially offset by a gain in the change in fair value of forward contracts of US$5.2 million, both of which were due to the depreciation of the euro and the U.S. dollar against the Renminbi currency," said Zhang.
According to Heiken, the analyst at Credit Suisse, first-tier (larger) Chinese solar competitors like TrinaSolar (NYSE:TSL), YingLi (NYSE:YGE) Solar, as well as North American Canadian Solar are taking over the market share of available contracts being issued. So even if Jinko can soon diversify its offerings by becoming both a producer and installer, they may be offering their services to only a few new contracts gained.
Amidst company concerns, the market is still booming. On Thursday, the S&P 500 Index (SPX)closed at 1,569, its highest close since Oct. 2007. Additionally, the Dow Jones Industrial Average (DJIA) topped its previous record in Oct. 2007, breaking into a territory of 14,578.
Whether Chinese Solar companies like Jinko will benefit from this larger market liquidity it is difficult to say, but with larger construction projects taking place in the US especially, and new summer installation contracts flowing into the market over the next two months, there might be light at the end of the tunnel for the new manufacturers. If however, Jinko doesn't win new contracts in the diversified marketplace soon, it will lose its ability to pay off the short term loan obligations as a externality of not receiving further debt loan originations.
Disclosure: I have no positions in any stocks mentioned, and no plans to initiate any positions within the next 72 hours. I wrote this article myself, and it expresses my own opinions. I am not receiving compensation for it (other than from Seeking Alpha). I have no business relationship with any company whose stock is mentioned in this article.