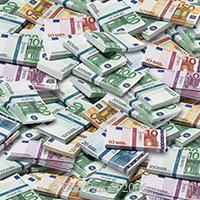 This all came about quite by accident. I was in a duty free shop at a European airport, making a small purchase when the clerk asked what kind of change I wanted. He went on to say that I could take whatever kind of currency he had available. The exchange rate was the market rate, but it was only updated monthly. This presented an interesting opportunity and I knew that I needed a moment to answer. After briefly pawing through a copy of the FT to check up on the recent activity within the foreign exchange markets, I asked for Norwegian Krone and received back in change as much as I had paid. Maybe I could make something of this. I snatched up my paper, my purchase, and the change and was off to the bank.
At the bank, I picked up several Swiss franc notes, all denominated in thousands, so I could scale this up. I asked for the biggest currency loser over the last month in order to buy more duty free products and get more appreciated change. I repeated the process each month right before the duty free shops reset their foreign exchange rates, so that I was transacting with the stalest possible rates. There was always some currency pair that had swung over a month, so I was able to clean out the cash registers of the appreciated currency. I would buy the smallest available bottle to keep the bill as low as possible. I was there for the change. I went from store to store doing the same.
The change was enough to pay for the next month's fun before hitting the duty free shops once more. Today, foreign exchange arbitrage speeds are measured in tiny fractions of a second. But for this time and at this place, I had a one month head start. After a summer of trading foreign exchange at the duty free shops, I headed home with bags full of my purchases. When September rolled around, I sat down to my desk to stack currency, sort through duty free purchases, and update my ledger. Inventory of my duty free products was replenished, demand from my customers was voracious, and margins were infinite since the costs were less than zero. This was going to be the best year of High School yet.
Disclosure: I have no positions in any stocks mentioned, and no plans to initiate any positions within the next 72 hours.
Additional disclosure: Chris DeMuth Jr is a portfolio manager at Rangeley Capital, a partnership that invests with a margin of safety by buying securities at deep discounts to their intrinsic value and unlocking that value through corporate events. In order to maximize total returns for our partners, we reserve the right to make investment decisions regarding any security without further notification except where such notification is required by law.