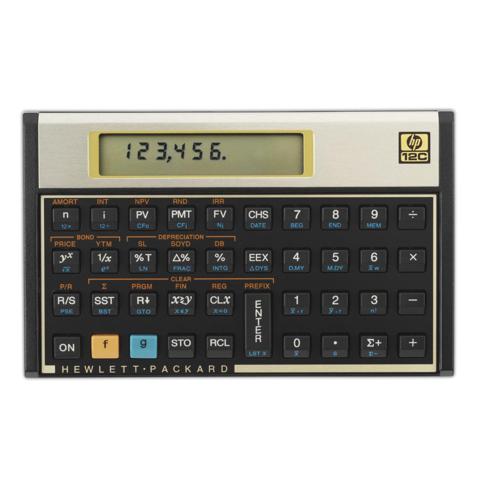 Click to enlarge
As long as you have a single chip and a seat at the table, you can come back and win a poker tournament. As long as you have a calculator and a chair, you can be a value investor.
But, the calculator in question matters. It really must be an HP 12C. HPQ's 12C is perfect. It looks just right. It feels just right. It is so tough that the following actually happened: A zookeeper used the HP 12C to calculate feed mixtures. One day, he accidentally dropped the calculator near a hippopotamus which promptly ate it. The HP 12C survived the hippo's digestive process as well as the thorough scrubbing that followed (the calculator was much more expensive at the time and not the kind of thing you would discard just because it was covered in hippo poop).
More importantly, it uses Reverse Polish Notation (RPN), a thing of beauty in which every operator follows all of its operands. Simple. Elegant. After two minutes, it becomes completely intuitive and obviously superior.
"(" and ")"? Brackets are unnecessary. Brackets are an admission of failure. Brackets are for computing losers.
"="? Why? Why do you need to say "equals"? Why do you need to ask a calculator nicely after you already typed in the equation? You already asked it once. You bought and paid for the calculator. Shouldn't it just answer the question the first time?
If you don't like wasting money, you should not like wasting key strokes either.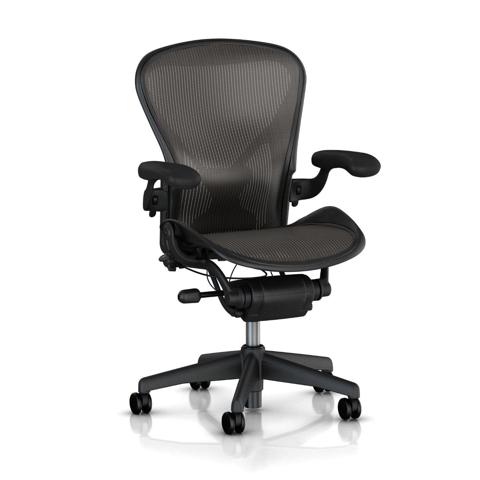 Click to enlarge
Oh and the chair. The chair. The chair is MLHR's Aeron Chair. If you don't have one, your employer is saying that he is about to go under, or he is saying that you should not get too comfortable in your chair because you won't be in it for long anyway. Like the HP 12C it is a no BS thing of beauty. No pretense. Nothing to hide. Perfect classics need no improvement. After years of effort, every change and innovation leads only to something worse.
Disclosure: I have no positions in any stocks mentioned, and no plans to initiate any positions within the next 72 hours.
Additional disclosure: Chris DeMuth Jr is a portfolio manager at Rangeley Capital, a partnership that invests with a margin of safety by buying securities at deep discounts to their intrinsic value and unlocking that value through corporate events. In order to maximize total returns for our partners, we reserve the right to make investment decisions regarding any security without further notification except where such notification is required by law.