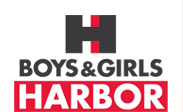 February 13, 2013
I will be attending the Harbor Investment Conference in New York City tomorrow and would be happy to be in touch with anyone interested in the presentations.
I have attended many of their conferences in the past and my experience has been all upside. It supports a worthy cause that I would be happy to give to with or without the conference. The conference has supplied me with more than enough worthwhile investment ideas to pay for my contributions to the Boys & Girls Harbor.
The mission of Boys & Girls Harbor is to empower children and their families to become productive participants in society through education, cultural enrichment and social services. The Harbor develops intellectual character through three programs: the Emily N. Carey Harbor Preschool; Harbor Afterschool Programs, and the Harbor Conservatory for the Performing Arts.

The Harbor serves 1,000 youth/families per week, primarily in East Harlem/South Bronx (56% African-American, 35% Latino, and 9% other heritage). Each student has an Individual Learning Plan that addresses academic, social-emotional, arts and developmental goals with student/parent input. The average daily attendance of Harbor students is 90%.
Conference Co-Chairs
William A. Ackman
Founder and CEO, Pershing Square Capital Management LP
Mark Axelowitz
Managing Director, UBS Private Wealth Management
Conference Speakers
William A. Ackman
Founder and CEO, Pershing Square Capital Management LP
Andrew Feldstein
CEO and Chief Investment Officer, BlueMountain Capital Management
Mick McGuire
Founder and Managing Member, Marcato Capital Management
Howard Shainker
Managing Partner of Bow Street LLC
Mona K. Sutphen
Managing Director, UBS AG
David Weinreb
CEO, The Howard Hughes Corporation
Last Year's Results
Further Reading
For further reading on rational philanthropy, you might enjoy Give Smart: Philanthropy that Gets Results as well as Accepting the Invisible Hand: Market-Based Approaches to Social-Economic Problems.