In reaction to Excess Cash: What's An Investor To Do?, I would like to say that you have a problem, but this is a solvable problem. This problem has been stated with increasing frequency in recent months and I am here to help.
Click to enlarge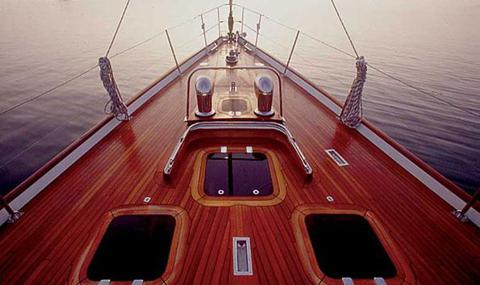 Click to enlarge
SW70
With all due respect to sandy sheiks and hip hoppers, boat is short for sailboat. Decks are made from wood, certainly endangered and ideally extinct. It is a little piece of empire: polished, coiled, stowed, pressed whites, gin soaked, and circling the globe. "Ship shape" is a cliché, but a lovely one.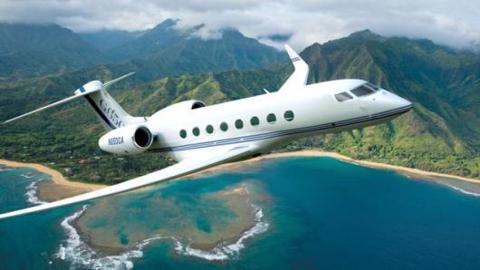 Click to enlarge
G650
Don't get too fussed about planes. Don't talk about them and don't worry about them. Have the wife pick out interior colors and seating. The one thing that matters is the sublime logistics: it pushes you into the back of the seat when you sit down because you sat down. That is what really matters here.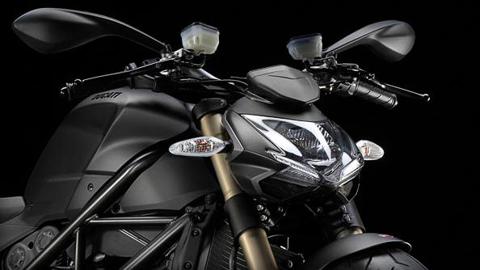 Click to enlarge
Ducati Streetfighter
In and of itself, this will not do quite as much to help the excessive c-notes. But the wife is guaranteed to express her concern in a superlative new life insurance policy that will.

Click to enlarge
Aston Martin Vanquish
With Range Rovers, the older the better and the same might be said of Aston Martins. Few cars as glorious as a dusty old DB6 have been built in the 21st century. Wind tunnels and CAD/CAM ruin everything by way of beauty. At one point, cars could be beautiful because nobody knew any better. Now, we can solve for the correct shape and - damn it - the correct shape apparently is a Japanese rocket. But this one is an exception; also, if you are put off by your over the top cabbage, this will take it down a level. Barely double digit MPG and a mechanic who will send you presents at Christmas will also aid in your lolly reduction surgery.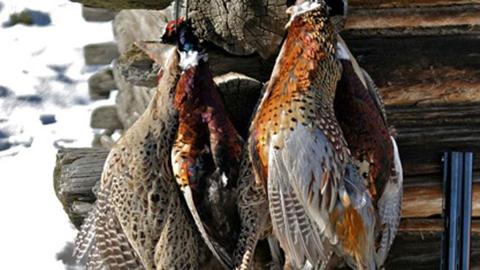 Click to enlarge
Be sure to avoid bagging a beater
Now that you have adequately arranged for transport, you need somewhere to do. Time for a double gun driven shoot. Fox hunting was a secondary activity invented in order to protect upland game from their nasty predators. Pheasant hunting was literally the sport of kings.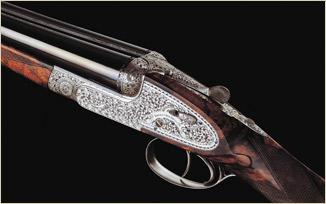 Holland & Holland Royal SXS
Sixty-five thousand quid will get you to the starting line. But that is before the delicately named "available optional extras". The "available optional extras" will sort of swirl around your head as measurements are taken, preferences are spoken, and copious notes are taken. But when it is done it will be… perfect. It was made for you and you will know it. Bespoke is a powerful, addictive drug and the Royal side-by-side will turn you into a junkie.
God willing, if this extra bucks issue is a manageable problem, you're problem will be solved. If however, you remain stuck with a terribly bad case of excess coin, get a wife and a bunch of kids, ideally all equestrians. They can be a great help in a time of need in dealing with your greenbacks. At least one of the little buggers will be getting fed, groomed, housed, transported, or dressed 24-hours per day, all of which will help exorcize the excessive Benjamins that had once been almost stifling in their grotesquely looming piles. But if the bucks keep piling higher and higher despite the above precautions, then you will need to resort to extreme measures: art and philanthropy.
Art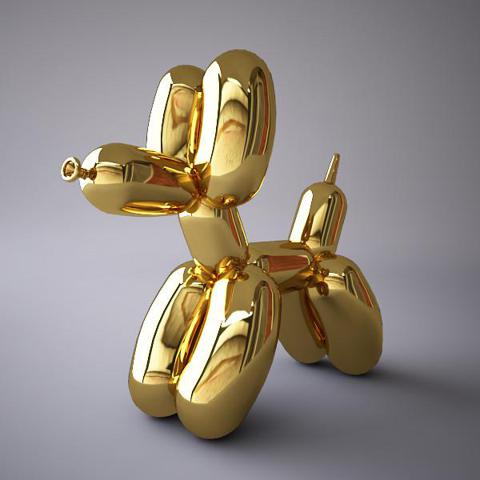 Click to enlarge
Really, I promise I'm not joking
This is a strong, but potentially necessary measure. Skulk around auction houses for long enough and art helpers will show up to give you chipper little pieces of their wisdom. This should utterly obliterate excess dead presidents in increments of many bucks at a time. Unlike with vehicles, homes, or toys, art does not have any limiting principle beyond which it fails to clear up your nasty and potentially embarrassing case of excess lucre. The ducats will simply clear up after a number of days at auction houses. One day you will have accounts stuffed with embarrassing line after line of unwanted and unneeded scratch and the next day, "poof!" and you are free of moola and long one… well it is often hard to know what it is exactly. But the people who sold and insured it said that it is something.
But your case is a nearly terminal one. Jeff Koons makes the balloon animals at your children's birthday parties but your piles of legal tender are still practically asphyxiating. Were they to fall over, your loot could cause a major avalanche and you would never be heard from again. It is time for extreme measures.
Just give it away
I'm serious. Etymologically, philanthropy means "love of humanity". As a side note: do you actually know any real live humanity? And you love it? While misanthropy may be more evidence-based, it is less helpful with your wampum issue that we need to clear up. Don't worry about the humanity bit. Fewer endeavors require less actual contact with actual humanity. Like with art: get yourself a helper. You will need a guide, ideally young and good looking, who can offer chipper little suggestions. These usually involve paying people to do all of the things that got them into whatever mess led to their needing philanthropy. History suggests that this will go on forever. I hesitate to say it, but "problem solved".
What kind of philanthropy? The key is to specialize in philanthropy for the very rich. Poor people problems often have cheap solutions (mosquito nets to avoid malaria for $10, etc.). Stay away. Rich people problems - opera costumes and so forth - are where the real pesos are burnt. At best, combine art and philanthropy. Give money so that rich people can see art exhibits a day early and don't have to pay for drinks. If you give away enough so that you 1.) can look at art/ballet/opera/etc. without having to look at any non-rich people out of your peripheral vision and 2.) never ever have to pay for a drink, then you should be pretty cured of excess shekels.
Reexamine the premise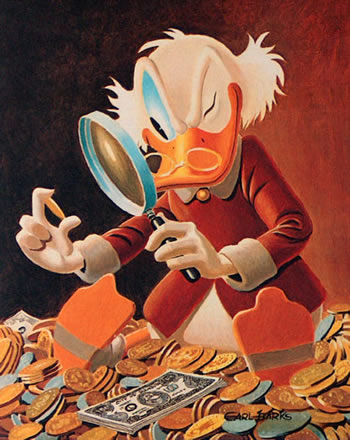 Wait, wait, maybe this isn't even a problem that needs to be solved
Alternatively, this could simply just be a case like that of excessive beauty, a overabundance of youth, extra helpings of restraint, or an oversupply of common sense - these are real problems to be sure, but these are problems of a rather select minority. Perhaps one simply accepts oneself as one is - complete with specie-stuffed pockets and bandwidth sucking zeros pock-marking one's many overseas accounts. There may be other problems in the future and the solution to these problems may well lie in the dough that you hold today. Do nothing. Sit on your (personal trainer trained) ass (on a private beach) while you wait (for your cocktail rushed out by the attentive help and) for the world to come to you.