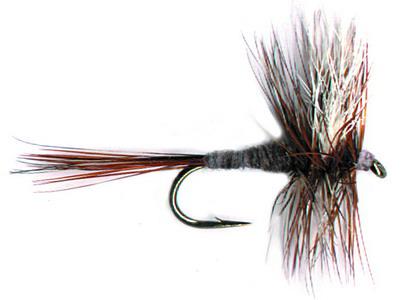 It has been a good August for fly fishing in Maine. This morning, my brother-in-law caught 17 fish in only a few short hours. I try to avoid wrecking the mood with shop talk, but every once in a while, I manage to slip in an idea or two. What is my "brother-in-law" investment idea standard? First, too small or illiquid for Rangeley Capital. Secondly, unlikely to lose enough money that it would be worth mentioning. So, ideally no downside or extremely limited downside. Thirdly, enough upside to be worth mentioning if it works. I want it to be something that doesn't matter or that makes some money. A great outcome is great, and okay outcome is okay, but I don't want it worse than okay. Ever.
What types of ideas are mentioned? Reverse stock splits/going privates that can make a few thousand bucks with little risk are always nice. I like eminent domain suits and have a small one in Canada that should be good for a large gain on a small amount of capital. There is a tiny bank deal that is a beauty of a merger arb spread, but the target is unregistered and trades only on a whim. But the investment that is the distillation of everything that I like for a brother-in-law suggestion is WP Stewart (OTCPK:WPSL).
The basics
Cost: $12.06 to purchase WPSL equity.
Payout 1: Alliance Bernstein (NYSE:AB) offer to pay $12.00 in cash at deal completion. We assign a 95% probability of getting $12 back.
Payout 2: AB will pay $4 in a CVR (contingent value right) if WPSL, as part of AB, increases assets under management to $5 billion from current AUM of $2B within 3 years from the closing which is estimated to be in 3-6 months.
Thoughts
AB manages about $444 billion in equity and fixed income products. They are better known for their fixed income products, and equity performance has been lackluster. Most clients are in managed portfolios, and most brokers will follow the firms models on how much to allocate to each strategy/manager.
WPSL would be the only concentrated growth product on the platform.
WPSL would be "new" to the platform, and "new" gives brokers something to talk about.
WPSL does not need to bring in $3B of new capital to AB. The CVR would pay out, at least based on current reading, if existing AB clients move assets into the WPSL products.
Risk: WPSL CEO will be leaving the firm within 1 year of the deal closing. He does not actively participate in day to day portfolio management, but could affect client perception.
Expected Value analysis shows that market is pricing in about a 10% probability that CVR pays out. If current assumptions hold, I think that the market is significantly undervaluing the CVR.
More to come when SEC filings are posted and we get more details on the CVR.
Market Implied Probabilities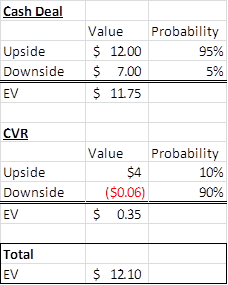 Preliminary conclusion
The odds of the CVR paying out are significantly higher than the market implied probability. What's more, if the deal closes as anticipated, then the brother-in-laws will be getting $12,000 back for each 1,000 shares that they buy. Their cost basis for the CVR will be only $60 per 1,000 shares. This is only $20 per year over the life of the CVR. If the CVR expires worthless, they probably won't even remember. If they get a check for $4,000 someday, they'll be happy.
Update
(click to enlarge)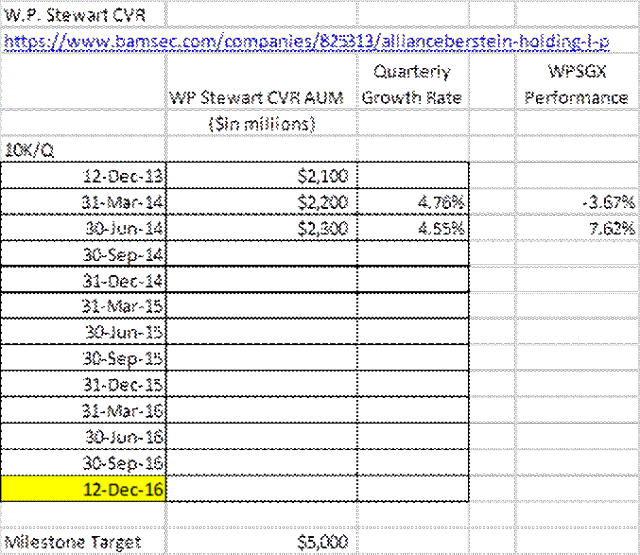 Click to enlarge