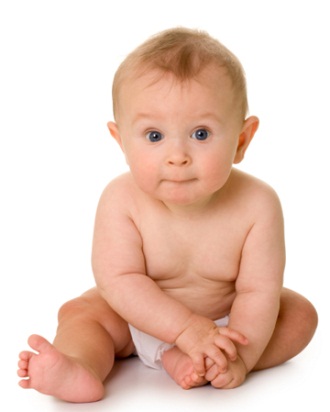 Thanks to a reader for identifying this opportunity. With baby number three on the way, (currently the size of an ear of corn according to babycenter, having recently been promoted from a large mango. As an aside, is that really much of a promotion?) I have been looking for money saving tips on baby stuff. Thanks to a reader for pointing out a recent opportunity on AMZN to save a few bucks.
First, sign up for Amazon prime free trial (If you already have it, go to step 2) Here's the signup. Then, sign up for Amazon Mom here. After you sign up clip your Huggies, Pampers, Earth's Best, or other diaper coupon, if available (this steps saves you an additional $1-$2). Here is the Amazon coupon page. Click on the available coupon and it will be automatically added to your cart. Search for your diaper in the search bar. Then choose your diaper and size. Choose the economy size. Make sure it has the "subscribe and save" option like this one. Subscribe to how many you want, and how often you want to get them. For example, one unit every three months. With subscribe and save you save and additional 15%. Enter the promotional code, BABYTIME, in the area "Gift Cards & Promotional Certificates," and click the "Apply" button. Your total should be $6-$12 depending on which diapers you choose. The discount will be reflected on the final order checkout page.
Q: Who is eligible for the $25 Off diapers promo code?
A: New Amazon Mom members with Amazon Prime, including members enjoying the free 3-month trial, who join Amazon Mom with Amazon Prime while the promotion is running.
Q: How do I redeem my promotional code?
A: Shop the qualifying diapers, set up a diapers subscription or select your diapers, and then go to checkout. At checkout, you must enter BABYTIME, and then you will see the discount reflected on the final order checkout page.
Q: What products will be included in the event?
A: A wide variety of qualifying diapers. Discount does not apply to products sold by third-party merchants and other sellers through the Amazon.com site.
Q: How long do I have to use my promotional code?
A: Qualifying new Amazon Mom members can use the single-use-only promo code during the first seven days of their Amazon Mom membership.
This is one way to turn your little ones into decent values. For more on turning them into value investors, please check out Value Investing For Kids.