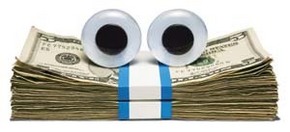 I am 36 years old.
In terms of premises for my investment ideas, few facts could be less salient. Once ages reach double digit numbers, most people tend to bring up the topic of their age less and less. Imagine if I called up a CEO of one of my portfolio companies or interrupted a board meeting or called customers, competitors, or vendors to say, "just to let you know, I'm 36". Presumably, they would hang up or use colorful language to make clear how little they care. It should go without saying that my age is not relevant to the expected value of my investments. However, there is an entire industry built around the absurd premise that it matters.
Investing should be a wholly empirical exercise, yet the idea of lifecycle investing is based on some combination of superstition, egotism, and magic in which one's money is anthropomorphized into a creature that cares about you. Your money cannot care about you or know who you are. You are not a factor in what investments are best for maximizing the expected value of your money.
The underlying idea behind lifecycle investing is to diversify over time as well as over asset classes. Instead of analyzing securities and purchasing those at a substantial discount to their value, one relies on spreading many bets without having to know if they happen to be good bets or bad ones. The specific funds in question have proved to be mediocre thus far: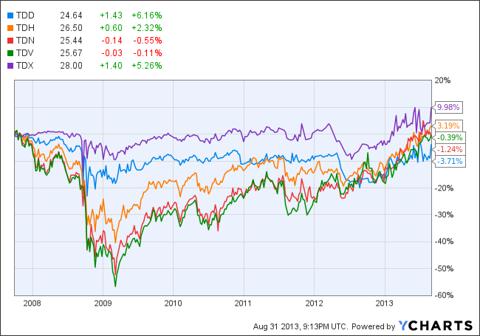 Click to enlarge
They are unlikely to improve in the future.
An alternative worth considering is to invest the vast majority of your assets in order to maximize expected value. This involves owning more or less of something based on its value and price instead of your age and needs. What liquidity needs you have can be contracted separately - and such contractual solutions are all the easier if one's assets are greater due to a focus on positive expectancy.
But how can you keep all of the attractive characteristics of life cycle investing while maximizing value? Structuring a family bank is one potentially attractive option. Family members who want greater stability and income, typically older retirees, can lend to their children and grandchildren at anywhere between the low AFR rate and the higher market-based rate. This can provide them with a steady, bond-like yield. The younger generations can borrow this money to spend or invest it. We have used this structure for a number of purposes from mutual conversions to odd lot tender offers, generating yield for older generations and wealth generation and generational transfers for the younger ones. This can be done with greater flexibility, lower taxes, and fewer fees. Most importantly, expected value does not have to suffer.