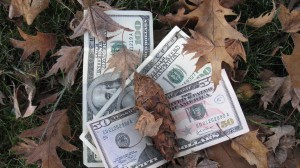 Arbitrage kills arbitrage and there is some evidence that my articles have killed off at least one of the arbitrage opportunities that I sought to identify and explain. In order to avoid a repeat performance, I am going to attempt to keep a lower profile with this idea and will not publish an article on it.
Instead, if you are a Rangeley Capital partner or a qualified investor who considers yourself to be a potential partner, please shoot us an e-mail (Rangeley Capital contact information here) and we can send you the specifics. Meanwhile, it will take six business days and earn an 8% return. One way to use these opportunities is to loan to kids or grandkids at the applicable federal rate (AFR) which is currently 0.25%. The interest will cost $2.00 for the eight days in which the capital would be tied up and can be gifted under the gift tax exemption. The total cost of the equity in question is $3,110.58 and the gross profit will be approximately $255.42 per account for a gain of over 8%.
Prospectively, my intention is to use small illiquid ideas internally and for whatever use interested limited partners can make of them in their own accounts. While arbitrage eventually kills arbitrage, I want to avoid killing it off faster than is necessary for us to first profit.
Disclosure: I have no positions in any stocks mentioned, and no plans to initiate any positions within the next 72 hours.
Additional disclosure: Chris DeMuth Jr is a portfolio manager at Rangeley Capital, a partnership that invests with a margin of safety by buying securities at deep discounts to their intrinsic value and unlocking that value through corporate events. In order to maximize total returns for our partners, we reserve the right to make investment decisions regarding any security without further notification except where such notification is required by law.