MPG-A is the preferred stock of MPG Office Trust Inc. (NYSE:MPG). MPG is currently the target of a definitive deal to be acquired by Brookfield Office Properties Inc (NYSE:BPO). For background reading on their deal, the merger agreement was filed on April 25, 2013. The deal is not conditioned upon receipt of financing. The proxy was filed on May 21, 2013 and become definitive on Friday June 7, 2013. On July 11, a class action complaint representing MPG-A holders was filed to enjoin the deal. We viewed the complaint as valid. Common shareholder approval was secured on July 17, 2013.
MPG owns various towers in LA: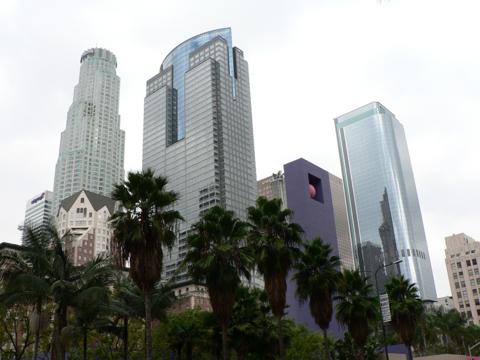 Click to enlarge
The Gas Company Tower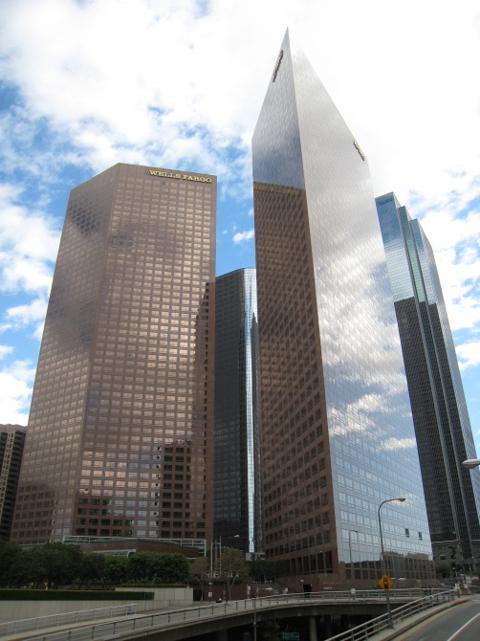 Click to enlarge
Wells Fargo Tower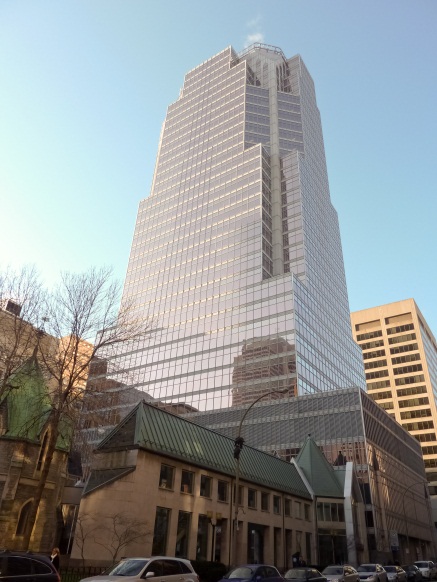 KPMG Tower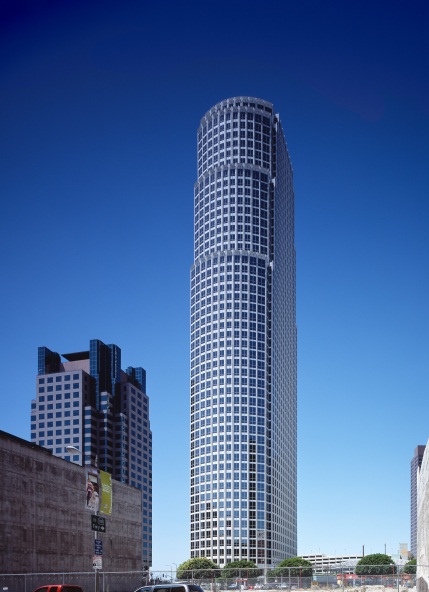 777 Tower
These preferred shares have not paid their cumulative dividend since 2008. Par plus accrued is over $34 today. At $180 million, this is a small acquisition for BPO. They have offered $25 per preferred share without offering anything for the accrued dividends. BPO is attempting to get out of paying the dividends by utilizing a shell company instead of buying MPG directly. Shares of any preferred holder who does not tender will be converted into a preferred of a new company.
This transaction is in direct contravention of the plain reading of the preferred prospectus which does not allow for such a conversion. Despite the fact that the preliminary injunction request was denied on Wednesday, July 24, 2013, the buyer may have some incentive to settle. Splitting the difference would result in a price for the prefs of $29-30 per share. What are the odds? We continue to believe that there is a 50% chance of our losing in which we receive only $25, a 25% chance of our winning and getting the full $34, and another 25% chance of our being adequately irritating so as to extract a settlement of around $29 for an expected value of about $28 or a couple of dollars about the current market price. The accrual only costs BPO about $88 million compared to a deal for $2 billion of real estate assets, so this is pretty inexpensive to settle for some fraction of an issue that is under 5% of the deal price.
The current tender offer for MPG-A has been extended to Monday, September 9, 2013. We could know more then.
Disclosure: I have no positions in any stocks mentioned, and no plans to initiate any positions within the next 72 hours.
Additional disclosure: Chris DeMuth Jr is a portfolio manager at Rangeley Capital, a partnership that invests with a margin of safety by buying securities at deep discounts to their intrinsic value and unlocking that value through corporate events. In order to maximize total returns for our partners, we reserve the right to make investment decisions regarding any security without further notification except where such notification is required by law.