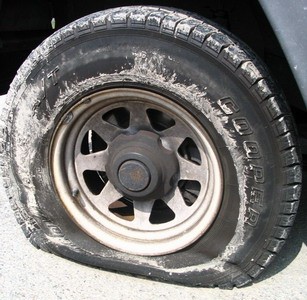 Cooper Chengshan Tire
About three-quarters of CTB shares are institutionally owned and most support the merger, so there is little deal risk from the shareholder vote. However, it is unclear whether or not Apollo will close after that vote. Their major concern is the labor problem at Cooper Chengshan (Shandong) Tire Co. (CCT), the Sino-U.S. joint venture in Rongcheng, East China's Shandong Province. Over 20% of both revenue and profits are generated at CCT. The Chinese minority partner does not appear to exhibit any flexibility regarding their unwillingness to work with Apollo. The price that Apollo was willing to pay was based upon their historic earnings and cost structure, which may be imperiled by the Chinese problems. CTB has run out of radial medium truck tire (NYSE:RMT) product as a result of the CCT strike. It will adversely effect earnings in both the third and fourth quarter. It may take several years to recover market share in this segment. If the strike looks as if it will have a multi-year impact, that would go a long way to solidifying the argument that this constitutes a material adverse effect.
Reserve Bank of India
It is speculated by some that the Reserve Bank of India (RBI) review is a means to end the deal and avoid paying the reverse breakup fee. There are no significant covenants for performance in the merger agreement, which will impact how this plays out.
Deal Financing
The banks responsible for financing this deal should be nervous because CTB has generated enough earnings to service the debt in only two out of the last five years. This year, they will not come close.
Conclusion
It is an aggressive assumption that these issues can be resolved in time for an October close.
Disclosure: I am long CTB.
Additional disclosure: Chris DeMuth Jr is a portfolio manager at Rangeley Capital, a partnership that invests with a margin of safety by buying securities at deep discounts to their intrinsic value and unlocking that value through corporate events. In order to maximize total returns for our partners, we reserve the right to make investment decisions regarding securities described in this article without further notification.