On September 6, Rangeley Capital Founder and Portfolio manager Chris DeMuth Jr discussed his investment ideas with Deirdre Bolton Bloomberg Television's "Money Moves."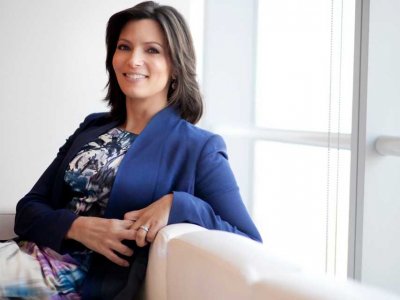 2013 began with a market that would pay anything for yield and would pay next to nothing for companies without yield. We wanted to capture the difference. Here is how we went about it. First, due to temporary and artificial demand, bonds were terribly expensive.
Our favorite short idea for the year was a security called the Direxion Daily 20+ Year Treasury Bull 3x Shares, ticker TMF. Rarely do I find a security with more to object to right there in the name: it is bullish on the long bond, leveraged, and traded daily in a manner that locks in buying high and selling low. Due to a structural flaw called the constant leverage trap, it is locked in a frantic self-perpetuating death spiral of trades that degrade its value over time. So, we took the other side of an expensive, leveraged, flawed security.
Secondly, we sought to buy a security that lacked a yield but had all of the characteristics that would allow it to offer a steady and growing yield by the end of the year. We wanted something that was well managed. We wanted something that was at a size that it could take advantage of business opportunities that its competitors would miss. We wanted something ignored by the markets in large part because of a temporary lack of a dividend.
We wanted something that had the steady and growing cash flow with which to support a steady and growing dividend. We found it. The company was Gramercy, which currently trades under ticker GPT. By the end of the year, we expect Gramercy to initiate a significant dividend. Management is on track with a business plan that results in a per-share value of over $7 per share. We support the management and their plan - which we call "Plan A". As an alternative, they could liquidate the current book of business or sell to a competitor for a price of around $6 per share if anything goes wrong - "Plan B". Shareholders will insist on one or the other - a dividend or a sale - this year.
Several years ago, we were shareholders of a company called Genzyme which was purchased at a significant premium by the large French pharma company Sanofi. The purchase price included a right, which is still publicly traded under the ticker GCVRZ. The right is to payments based on a potential FDA approval and subsequent sales of a drug used to fight Multiple Sclerosis. The drug's name is Lemtrada - it is a safe, effective drug that will be widely adopted. Our expectation is that the right holders will receive a payout equal to approximately 50% of the market price by the end of the year based on the potential FDA approval. But here is where it gets interesting. The remaining payments are based on sales of the drug once it is approved. Once the likelihood of these sales are re-rated, we expect the right to trade at or above $2 and that is after a $1 payment for a total value of over a 50% upside in 2013.
Disclosure: I am long GPT.
Additional disclosure: Chris DeMuth Jr is a portfolio manager at Rangeley Capital, a partnership that invests with a margin of safety by buying securities at deep discounts to their intrinsic value and unlocking that value through corporate events. In order to maximize total returns for our partners, we reserve the right to make investment decisions regarding any security without further notification except where such notification is required by law.