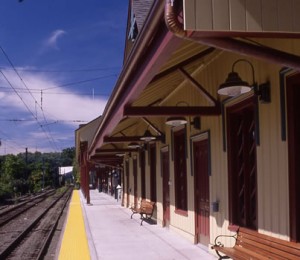 I was taking the train in to New York City from New Canaan with my typical stack of fat SEC filings and various offering documents. "Mutual conversion, eh?" came a voice from behind. However, it wasn't the typical Fairfield County finance guy heading in a job at Goldman Sachs (NYSE:GS) or Morgan Stanley (NYSE:MS). It was the train conductor. He had recognized the offertory document that I was pawing through and launched into a detailed conversation about conversions, pricing, and post-conversion M&A. Apparently, he has made over eight million dollars through the years investing in financials in this way. It was very clear that he knew what he was talking about and it turned out that we have significant overlaps in our portfolios. It is a small world and a world where experts are hidden in some unexpected places.
Disclosure: I have no positions in any stocks mentioned, and no plans to initiate any positions within the next 72 hours.
Additional disclosure: Chris DeMuth Jr is a portfolio manager at Rangeley Capital, a partnership that invests with a margin of safety by buying securities at deep discounts to their intrinsic value and unlocking that value through corporate events. In order to maximize total returns for our partners, we reserve the right to make investment decisions regarding any security without further notification except where such notification is required by law.