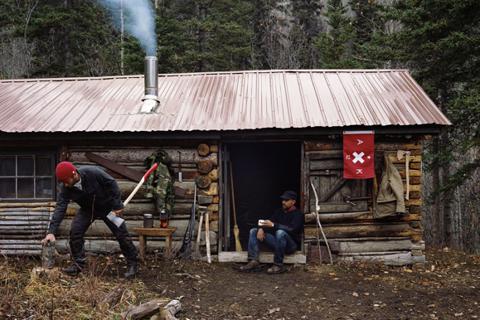 I love capitalism for its dynamism, its ability to pull people out of poverty, and for its farmer's markets.
I hate capitalism's ads, its cheesiness, and its commercial aesthetics especially the aesthetics of its large scale corporations.
So, my compromise with capitalism is to throw myself into it at work, take what I can from the capital markets, and then beat a retreat to a home with as few trappings of commercialism as possible - tossing out as much as I can of visible labels, modern media, and the rest of the sights and sounds of the market.
Part of this preference is to never set foot inside of a store. We get our food from Mike's Organics and I get practically anything else delivered free from Amazon Prime. Why? The shopping experience became increasingly depressing as I studied persuasion and learned manipulation tricks out of a desire to avoid their traps. So much of modern commercialism is comprised of creating artificial and contrived desires so that a given company can fulfill them - making people want stuff just to sell it to them. The more I understood, the more I wanted to opt out.
So I am a lousy consumer. But every once in a while, a new site launches that I want to check out (typically as interested in their business as in their products). Recently, I popped onto a site called Huckberry and signed up for their e-mailed weekly offerings of products - clothes, tools, etc. - mostly from high quality sources that I had not otherwise heard of. It is a clean site with excellent, personal customer service and some great stuff, typically both minimalist and functional. This is about the first time I've ever not hated shopping. Check it out if you're interested.