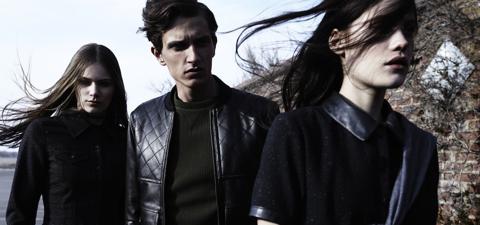 I always love seeing press about Timo Weiland. I don't know that much about fashion or design, but I know the designer. Today, his designs draw crowds at fashion shows and sell for astonishing prices at Barneys in New York. When I first met him, he was an investment banker at Deutsche Bank, but his obvious passion was for fashion and design. He knew exactly what he wanted to do and he knew just how to do it, but he was still kicking around a big bank, thinking and overthinking his next steps.
A few years before, I was drinking coffee with a friend and confidante who worked as an analyst at Farallon Capital Management, the large hedge fund based in California. He was patiently listening to my complex plans to take all of the various steps necessary to save up working capital over the course of years, secure various jobs for the experience, and build up the connections necessary to start a hedge fund by the time I turned forty. After a moment of silence, he looked up and waived away all of my plans and said simply, "do it now". Quit. Launch. I knew what I wanted to do and how to get there. Don't spend a substantial share of my life expectancy angling and preparing for what I actually want to do with my life. Just start. I did and it proved to be extremely valuable advice.
So, I was ready with the same thought to pass on when Timo and I were in a car heading to some party that he was hosting (these are typically packed with impossibly beautiful women, free food and drinks, and really great gift bags). It is entirely likely that he was on his way out the door from banking anyway, but I felt great that I could add my vote of confidence and offer some small additional permission to quit and get going with his real plans. As was the case with my career, as long as we kept our reputations, what is really wrong with being a 20-something penniless failure after one's entrepreneurial ventures fail? Is that really such an awful downside? Seems worth the risk. In both of our cases, it proved to be worth it.
And what of job security? This is one of the dullest of virtues. It is typically a lousy excuse to fall short of one's best and highest use. It is also a bit ephemeral - almost every alternative career that I've had since beginning to work in the investment industry in 1999 has involved prop desks that had to shutter, hedge funds that have folded up, or investment banks whose signs are for sale on eBay as collectors' items. So, even if I wanted to trade in my aspirations for job security, it is not at all clear where I would go to make that trade.