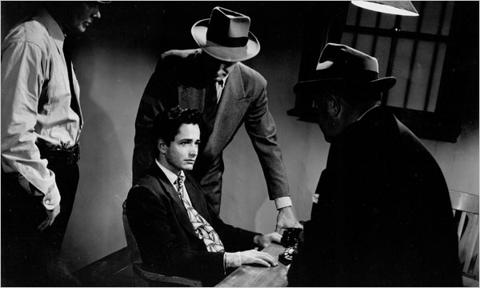 Do you know why you're here? We're taking the usual suspects of our favorite Seeking Alpha contributers and putting them through the ringer. You were hauled in today because you seem to have some good ideas about investing and we need to ask you a few questions. So, let's get you talking. Could you give us a tip - just one - for a research technique that you use to make money?
I don't do this nearly as much as I should, but LinkedIn (NYSE:LNKD) and job postings are actually a pretty valuable source of information on a company's strategy on a go-forward basis. Ashraf Eassa in particular is a master at this; he has unearthed some pretty useful info. For example, he identified a business deal between two major tech companies prior to it being publicly announced because a few employees at the companies had mentioned it as a work project on their LinkedIn profiles (hopefully said employees did not get in any trouble!) He's also been able to gain insight into directions that certain firms are moving in by looking at what sort of talent they're looking to hire. Without stealing his thunder, and to use a totally random hypothetical inspired by the PwC acquisition of Booz... if a certain accounting firm was, to example, start putting out a lot of job postings for individuals with experience in strategy consulting, it might be a safe bet that said company is looking to expand their consulting operations. That might then predict higher margins and revenue cross-sell opportunities in future quarters. This intention may or may not have been highlighted by the company in its filings and discussions with investors (for competitive reasons, many companies like to keep things under wraps until they're a done deal). Conversely, if a company supposedly has a very rapidly-growing division on the cutting edge of something or other, yet they don't seem to be acquiring any talent to grow in that area, or nobody actually seems to work for them in that area, it might be a red flag. Both of these are purely theoretical examples in nature, but it demonstrates how investors can use nontraditional sources of public information to gain insight into what's up at companies they're looking into.
What is with the screen name?
For a variety of personal and professional reasons, I needed to use a pseudonym for my interaction with Seeking Alpha. I love puppies - terriers especially, though I'm pretty nondiscriminatory in my adoration of canine companions - so Terrier Investing seemed suitable. I actually used to have a picture of a very adorable terrier puppy as my profile picture, but the SA contributor team decided it was inappropriate and demanded I change it to something markets-related. A $10 bill being the nearest market-related object I could find, my new picture is of Alexander Hamilton, which doesn't really make much sense given my username, but that's that.
If you could name something on SA that we'd make disappear so you'd never hear about it again, what would it be?
The idea of "dead money" and related concepts. It may not be an answer to your question, but it really annoys me. Markets do things every day that confuse me, and while looking at "catalysts" can certainly be a helpful component of an investing strategy, the idea that historical stock performance is predictive of future results - or the idea that something that's cheap and profitable shouldn't be invested in because there's no wow factor or major paradigm shift in a month or two - it's just insane. Does that make sense? The investments that are the least sexy are often the most interesting purely for the reason that everybody looks at them and automatically discards them because they're "dead money" or "no catalyst" or whatever.
If you could hear more from one other investor on SA, who would it be? (I'm asking the questions here, so it can't be me).
Awwww, you're putting me in a tough spot here. First, I can't pick you??? Second, there are so many investors on this site I respect greatly. However, since you're asking who I want to "hear more" from, I'll pick someone who doesn't contribute very frequently but always has very interesting things to say when I talk to him. His name is Thomas Finser. I had the opportunity to meet him in person a while back and really enjoyed exchanging ideas and strategies. He gave me a long list of books to read which I'm working my way through; all have been very interesting and helpful. He's also (cough Thomas if you're reading this cough) a nice enough guy not to reveal who I am to the world.
Thanks. You're free to go. But just remember, keep it clean because your secret identity is now in the hands of Mr. Finser and we may be talking to him in the future.