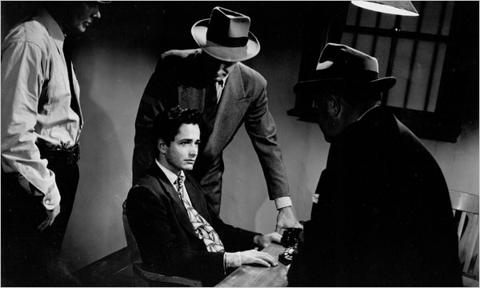 We're looking for tips on adding to our research toolkit. What do you have for us?
Given how the world hinges on the latest filings by Icahn, Buffett, Ackman, etc., I'm frequently shocked by how few investors seem to pay attention to 13-Ds filled on microcaps. It's not uncommon to see an investor owning 20-30% of shares in a company specifically laying out the investment thesis for a stock, then discussing how he'd realize value if he controlled the board, and proposing to take control of the board. Yet the market (and investors) seem to completely ignore these filings in company's under $250m in market cap, but the same types of filings by investors w/ a smaller ownership stake drive companies w/ market caps >$2B up 15% in a day.

How would that affect research technique? I (as I'm sure you do) take a quick peak at every 13-D filed every week. Most of them are ideas I'm not comfortable w/ or don't agree w/, but it's a quick check and it easily pays for itself when a really interesting 13-D passes through. It also helps a lot in knowledge accumulation- knowing the investor X argues company Y should trade at a certain multiple because competitors A, B, and C do reveals a lot, and there can be really interesting industry knowledge in them.
A lot of people are wondering what your screen name means. Could you tell us?
My screen name is honestly meaningless - it popped in my head when I was first starting out as a blogger, and I've kept it because I feel like it's built up some "brand equity". I actually tried to change it a few times, but could never get a change pushed through the SA system.
What is on SA that you never ever want to hear another word about?
There are so many topics I'd love to ban that it's difficult to narrow it down to one. I'm sure technical analysis will be the most popular choice, so I'll avoid that. In terms of articles I always avoid, I'd love it if SA eliminated any article on companies >$20B in market cap. It's pretty unlikely any article on a $20B+ company on seeking alpha is going to have a true "alpha" idea behind it given how many analysts are likely already following the company.
Fourth and finally, if you could hear more from one other investor on SA, who would it be? (I'm asking the questions here, so am ineligible as an answer).
You rightly guessed that you'd be the author I'd love to hear more from on SA. Specifically alpha rich arbitrage articles if you're up for it. Outside of that prayer, I've found Mike Winston's articles to be very thorough, though I (unfortunately) have yet to invest in them. And, despite the hyperbolic titles, I find Harry Long's ideas excellent.
Thanks! As it turns out, Winston is a friend; I hope and expect that we'll be hearing from him on this blog in the days to come.