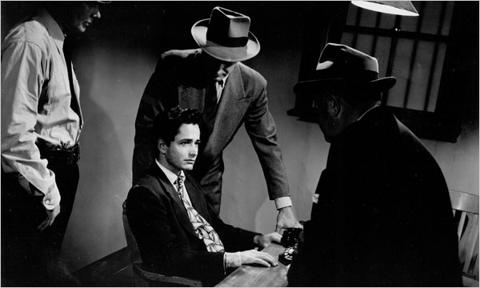 Who are your investing heroes?
As an individual investor I haven't had the privilege to have worked with a great investor. So I learn the most from books written by investors and scientists. I like reading Seeking Alpha for up to date developments but for learning it is not as useful as reading books, even though Seeking Alpha is one of the few high quality blog sites.

Investors I learned a lot from are Philip Fisher, James O'Shaughnessy, Stephen Penman (still need to work through the second half of Financial Statement Analysis and Security Valuation), David Merkel, Warren Buffett, Walter Schloss, Benjamin Graham, Seth Klarman and Martin Whitman. I learn not only by reading but also by writing. I have summarized the main points from many books in my own Dutch book on value investing. I continue to read books, like the one you recommended: The Outsiders. I will use some of the points made in these books for a new Dutch book on value investing that I am currently writing.
Whether or not you got a chance to learn under them directly, what is your philosophical pedigree?
I am convinced that value investing is the only way to achieve good long term results, at least for me. There is overwhelming scientific evidence for that, both from (experimental) psychology and from long term stock market statistics. And within value investing I am looking for deep value: simple stories with a high margin of safety.
Would you please tell me a bit about your research process?
I have bought many stocks after reading articles on Seeking Alpha. But most idea's come from the stock screener. I screen for (constant) EPS growth, low PE combined with low debt, low PB, low PB combined with low debt, low PB combined with some yield, dividend growth, high yield. Unfortunately the screener does not select stocks on cash flow yield. I also watch the sinletter.com for merger arbitrage opportunities. I watch stocks I sold before hoping that they give me a good entry point again. For example, that's how I found the Provida merger arbitrage opportunity, I wrote about it on my Dutch blog on June 19.
Where do you start?
When looking into a stock I look first at some statistics. I avoid stocks with high P/S, high dilution without dividends, negative operational cash flow combined with high debts, and stocks with high accruals on the balance sheet. Often I also look at the growth value, using the DCF calculator on GuruFocus.com. To me growth stocks are only undervalued if this DCF calculator gives me at least 30% margin of safety with a 10 year 3% growth assumption and a 10% discount. Then I look at the last annual and quarterly reports and some of the conference calls. In particular I look at the sections related party transactions, litigation, risks and acquisitions and for reasons indicating that the last EPS number is incidentally high.
Where you are playing with an advantage?
I never have an advantage. So I try to avoid stocks where I am playing with a clear disadvantage. The screening on statistics helps me with that. It prevents me from investing in many hot growth opportunities. And also from some very popular and therefore less effective strategies such as investing in stocks selling branded products. I have nothing with brands, and I find them difficult to value. I also try to stay away from junior miners and other companies with relatively huge projects or extremely complicated products in an early stage.

What I often find easy money though are merger arbitrage bets, but there are only a couple of good bets a year.
What do you bring from outside of the investing world to your investment process?
I don't invest in weapons. I just don't like the idea that people would be killed with weapons produced with my capital.
If you could "vote off of the island" one investment topic on SA, what would it be?
The articles using technical analysis. It doesn't work and as Graham already wrote in Security Analysis in 1934, if it could work everybody would certainly use it. And if everybody uses the same strategy, that strategy won't work.
The pseudo-sciences have enjoyed remarkable longevity. One finds the same with other pseudo-sciences such as astrology and alchemy. If you could hear more from one other investor on Seeking Alpha, who would it be?
You, but you are already doing so much on SA and it is difficult to read it all although I'm trying. I like Keubiko's articles and comments. I admire him because he seems to be so careful and patient. He seems to be much better at calculating risk/reward than me.
What is the value investing community in your country like?
Value what? In The Netherlands?

In The Netherlands there was no book discussing value investing in detail until I wrote it. It came out in May 2013. As far as I know it did not get any reviews in the press. I also sent it to over 100 professional investors and investing scientists in The Netherlands and got only a few replies. I am putting video presentations on value investing on YouTube and blogging. I post the links to Facebook and Linkedin. I have delivered flyers to thousands of Dutch letterboxes. Once in a while I give a lecture on value investing. From the people I meet there I can tell that value investing is something completely new in The Netherlands. So I suppose, after all I have done, if there was a value investing community here I would have heard from it.
How is it similar or different from that in the US?
In the US there is a long value investing tradition. As a result you have great value investors and the Columbia University teaching it. I feel jealous when I read that people like Warren Buffett and David Merkel got The Intelligent Investor from their mother or so when they were very young.

In The Netherlands and Belgium there are no great examples of value investors. Well, there are some, but these people haven't written much about how they did it. So the public is almost completely ignorant. My impression is that most wealth managers specialize in investing in index funds (trackers) for their clients. The proposition that the market is efficient is so much easier to sell to clients than value investing. So value investing is limited to just a few professionals. And these professionals often specialize in the few Dutch or Belgian stocks. They don't seem to invest in a stock like SabeSP (NYSE:SBS) when it came down from 16 to below 9 after some riots broke out in Brazil, for example.
How do typical Dutch people think about investing?
The Netherlands is one of the most indebted nations in the world. Since 2008/2009 the government has built up a significant amount of debt. And most people have massive real estate debts. So we have to pay off our debts first. Many people have also suffered severe losses. During the nineties and 00's people have invested in funds for which they had to pay excessive commissions. And then we got the dot-com crisis and the financial crisis. People seem to have forgotten about the high inflation in the seventies and just hold cash against extremely low interest rates. Despite the current severe real estate crisis (after a 30 year bull market) I suspect many people still prefer to invest in real estate if they could. And the few investors in equity are often momentum investors, trading a lot, not just stocks but complex derivatives as well.
The history of Dutch markets is old and storied. Is Dutch capitalism alive and well today?
Capitalism is alive and well here, we have a very competitive economy. But our local stock market is not flourishing. That's no problem, as a small country we just can't have every industry.
Ruerd, thank you for your time, for your many valuable contributions on Seeking Alpha, and for investment ideas that have added to my wealth and wisdom. It is a privilege to be able to speak with the man who one day will be widely known as the father of the Dutch value investing community.