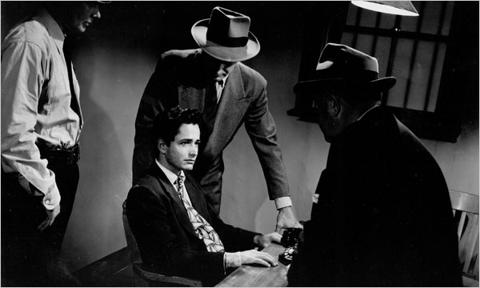 Click to enlarge
Hi Steve,
It is great to get a chance to discuss investing with you. To start with, who are your investing heroes? Whether or not you got a chance to learn under them directly, what is your philosophical pedigree?
Beyond the Buffetts, Mungers, and Klarmans of the world, I've always been a fan of wheelers and dealers like John Malone at Liberty Global, Cummings and Steinberg at Leucadia and Charles Fabrikant at Seacor, among others. I think during his time running TCI, Malone averaged something like three deals a week - seeing that kind of dynamism is pretty cool.

From a philosophical standpoint, I try to keep it simple. If a company is trading at a sustainable 20% free cash flow yield then the shares will eventually appreciate. All of that cash has to go somewhere be it through buybacks, dividends or growth capex (which will increase FCF!). Conrad Industries is a great example of this. The only danger is having an incompetent management team that squanders the cash - this is why I only invest in companies with management teams that have significant stakes in the company.

I generally invest in small-cap companies as this is the best investment patch to find these kind of high FCF yielders.
Would you please tell me a bit about your research process? Where do you start? Where in the market do you find your greatest edge, where you are playing with an advantage?
I generally use stock screeners as a jumping off point with my criteria emphasizing free cash flow. When I actually delve into companies, I generally try to read the last 5-10 annual reports. Even just reading the chairman letters can give you some insights into the corporate culture, how effective they are at delivering on what they promise etc. Given that we have experienced one of the biggest market downturns in the last decade, it can also be interesting to see how the management team responded to the crisis in '08 - '09 and how the company had been positioned for the impending storm (this is especially true for any finance company that I look into such as Willis Lease Financial or Aircastle).

I would be remiss if I did not mention another one of my favorite research methods: stealing. My portfolio is pretty concentrated and when I look at my current positions I can see that almost half of my positions are lifted from other contributors. I stole Ocean Shore from you, SAExploration from Mike Winston, Conrad Industries from Alpha Vulture (and Tom Lott) and Awilco Drilling from David Waters over at OTC Adventures. Needless to say, I'm thankful there are no penalties for borrowing ideas from other investors.
If investing plagiarism were a crime, we'd have to share a cell. What do you bring from outside of the investing world to your investment process?
I have had some experience working at industrial businesses so I try to leverage that. For example, I used to work at a business that was heavily involved with commoditized products and experienced the never ending pricing wars that come with that designation - that has helped me identify (and subsequently avoid) businesses that are in similar positions.
If you could "vote off of the island" one investment topic on SA, what would it be?
Tesla. I'm sure that at this point Mr. Musk is about to colonize Pluto or something but frankly I'm just sick of hearing about it.
If you could hear more from one other investor on Seeking Alpha, who would it be?
The writers I listed above would be a start (but by no means an end). I think the site keeps getting better and better and I particularly like the continued emphasis on small-cap ideas where retail investors really do have an edge. 2014 should be an interesting year.
Steve, thanks for the conversation. With similar investment heroes and similar taste in Seeking Alpha contributors, it is little wonder that our portfolios overlap from time to time. Your recent article on Willis Lease was terrific and would have otherwise been my best investment idea for 2014. But then you said most of what I had to say and the market has started to price in its value. I certainly look forward to discussing such value investments in the future.
Disclosure: I am long WLFC.
Additional disclosure: Chris DeMuth Jr is a portfolio manager at Rangeley Capital, a partnership that invests with a margin of safety by buying securities at deep discounts to their intrinsic value and unlocking that value through corporate events. In order to maximize total returns for our partners, we reserve the right to make investment decisions regarding any security without further notification except where such notification is required by law.