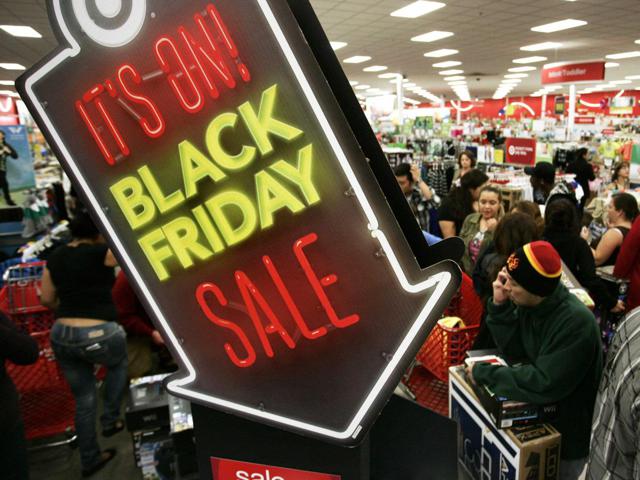 I love discounts. So, my disgust at the spectacle of Black Friday has nothing to do with turning my nose up at sales. It is simply that Black Friday, in which retailers jack up nominal prices and then cut them back to market prices while shoppers are told to artificially crowd into the demand side of the market, is not a discounted market. This phony sale has as much to do with a real discount as most casino gambling has to do with value investing - it is a contrived environment manipulated to gouge retail consumers who think that they are accomplishing something that they are not.
Key parts of retail inventories are not unusually cheap on Black Friday. Non-discounted (compared to average) products include toys (better post-holidays), winter apparel (better offseason), tablet computers, bed linens, as well as luxury goods (luxury retailers always try to maintain a brave face and avoid sales). With sales expected to be soft, even nominal sales will be matched or surpassed in December. The lowest prices can be paid when a buyer takes advantage of price discrimination or inventory pressure; neither force comes into play today. One needs to wait out inventory pressure so that the tables are turned… your greatest leverage comes only after the inventory that was bought for today begins to age on the shelves.
In terms of bargain hunting for Christmas presents, if you must - get some sleep on New Year's Eve and then show up with cash when shops open on the morning of New Year's Day. There will be zero crowds, so you won't create any precedent when you ask for the manager, pull out 60-70% of the retail price in cash and ask whether they want the money or the inventory gathering dust in their shops. You will hardly break your stride between the moment you walk into a shop and the moment you leave with something someone actually needs or wants, having paid an actually discounted price. In addition, New Year's Day is a perfect time for purchasing discounted gift cards. The discounts fluctuate seasonally and are at their widest post-holidays. Today, I will read a book, go for a long run, and avoid the stores.