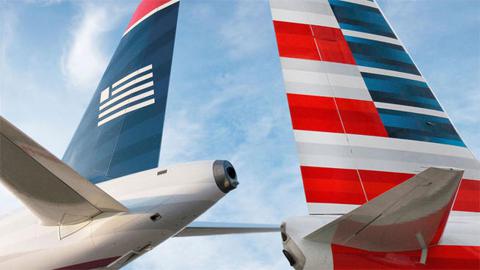 Click to enlarge
Plan A: Do not fly commercial. More on that here.
Plan B: At least get cheap upgrades with miles. Today, you can get cheap miles by sharing US Airways (LCC) miles. You can purchase miles at $0.0114 cents per mile. This can help build up a war chest of US Airways miles which can be used on American Airlines and their partners after the merger with AMR Corp (AAMRQ) closes and their frequent flier programs consolidate. Also, you might consider getting a US Airways credit card before the deal closes in order to get additional miles for as little as $0.002. Combined with American Airlines cards, this will allow you to build up a substantial number of miles.
*Cliff Asness recently wrote,
The word "arbitrage" in academia means "certain profits," whereas in practical investing, arbitrage often means "a trade we kind of like.
I am using the word in its practical investing usage.