The FDA excluded MS experts from the recent decision to reject a new MS therapy. Now, some of those experts are expressing their views on this process and the rejection.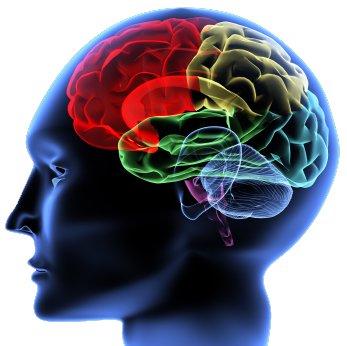 According to a recent article Alemtuzumab Investigators Protest FDA Decision published in Medscape, several MS experts are speaking out against the FDA's decision to block Lemtrada, a new therapy for the treatment of MS. The article is worth reading in whole. Meanwhile, here are some quotations.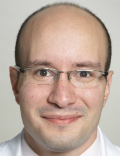 Dr. Stephen Krieger
"It's a huge enterprise to do these trials. A lot of doctors are involved, and we have all seen patients do extremely well who probably wouldn't have done so without alemtuzumab. There is a lot of disappointment among MS specialists."

"The FDA did request several times that Genzyme conduct the studies with a double-dummy design, but Genzyme set a higher bar of efficacy by using an active comparator and that in itself made a double-dummy design difficult. But why then did the FDA let them go ahead and give them fast track status for the drug approval process?"

"There were blinded evaluators and there were regular assessments to make sure the evaluators remained blinded."

Dr. Krieger made the point that alemtuzumab is given as an infusion over a few days, whereas interferon β-1a (Rebif, EMD Serono/Pfizer) is administered as an injection 3 times a week, so a double-dummy trial would involve patients being given sham injections 3 times a week for the 2-year trial period or undergoing a sham infusion for several days, which he said was "impractical and unethical."

"It is highly likely that some patients will travel to Canada to get it. It is relatively easy to undergo the 2 single administrations 1 year apart in a different country, but the problem is that there won't be any safety programs set up in the US to monitor patients. This drug has some dangerous side effects. Patients need to be monitored closely. This won't happen if they get the drug abroad. This is a very risky situation."

"This was never going to be a medicine for everyone but it is a powerful product for those with the most active form of MS and there is a big unmet need here. But these are not the patients I would choose to send to another country for treatment. These are the patients I would want to keep close."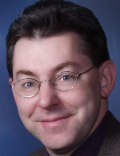 Dr. Edward Fox
"I knew the FDA had an issue regarding trial design. There had been a large amount of communication between Genzyme and the FDA which I thought had been resolved. But it appears that the FDA wanted a double-dummy design, Genzyme didn't do it, and now the FDA is putting its foot down. They appear to be making a point. But I don't believe they ever said the drug would not be approved with that trial design. They allowed it to be filed and fast tracked."

"Individuals from the FDA made this decision, but they cannot dispute the overriding nature of the results. I want this drug available for patients with aggressive MS."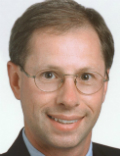 Dr. Jeffrey Cohen
"The open design of the study was very vigorously discussed on the steering committee of the CARE-MS program, of which I was a member. The hypothetical concerns about bias are well known."

"I have two disagreements with the FDA. I don't think the double-dummy design would have been feasible as patients would know which drug they were on because of the side effects. And there was enough evidence presented to assuage the concerns about bias."

"Every single person knows what drug they are on, even with a double dummy. With all the effort involved to make a double dummy happen, it would have been a sham."

"Because of safety concerns with alemtuzumab, it was felt that the only way to justify its use was to compare with an active drug routinely used for MS. This is a higher standard than applied to any other MS drug, but it is this that has caused them problems because of the lack of blinding. But alemtuzumab is very clearly more effective than Rebif on reducing relapses, slowing disability, and reducing MS lesions on MRI."
Disclosure: I am long GCVRZ.
Additional disclosure: Chris DeMuth Jr is a portfolio manager at Rangeley Capital, a partnership that invests with a margin of safety by buying securities at deep discounts to their intrinsic value and unlocking that value through corporate events. In order to maximize total returns for our partners, we reserve the right to make investment decisions regarding any security without further notification except where such notification is required by law.