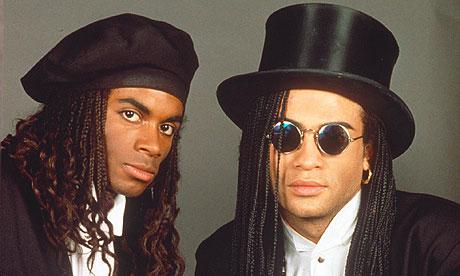 I believe it was Milli Vanilli that once said,
Gotta blame it on something
Gotta blame it on something

Blame it on the rain
Blame it on the stars
Whatever you do don't put the blame on you
Blame it on the rain yeah yeah
You can blame it on the rain
Companies reporting weak quarters find themselves in need of a scapegoat. So, we will be hearing a lot about bad weather in conference calls over the course of the weeks ahead. Have a drink every time you hear desperate CEOs and CFO's citing bad or "unseasonable" weather (by the way, in which season do they expect cold weather?). Much mischief will be contained therein. It is a common conceit of company - and fund - managers to treat surprises as something exogenous to their jobs. But dealing with surprises is the job. The next time you hear one tell you some version of, "I was awesome but then something bad happened," prepare yourself for a discussion of the weather:
ABB Warns of Bad Quarter; Weather Happened

Wouldn't You Know, BJ's Restaurants Hit By Unprecedented Existence of Weather

BHP Quarter Hit By Weather. Management Thrown for Loop

Bob Evans Farms Cut Guidance 'Cause, You Know, The Weather

"I hate to use the weather, but a lot of it was the weather," - Coca Cola's CFO

Dollarama Unexpectedly Hit By… Weather!

People Not Shopping at Sears? It is Because There is Weather Outside

Just To Cover All of Our Bases, World Economy Fizzling With Continuation of Worldwide Weather
Nature is wild. If one is surprised by its wildness, then one will be surprised by almost everything including changes in weather and changes in quarters. The fact that we have to manage for the uncertainly inherent in a wild world is the job, not the excuse.