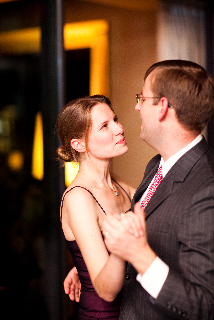 Well, not an actual scandal, just some extremely awkward news to report. While we are having a very good year in real life, I made the mistake of entering a virtual portfolio in Harvest, a new site primarily designed for hedge fund managers. My picks have done badly. Really really badly. Out of 791 participants, I am currently in the bottom 5%. I accomplished this ignominious feat by intentionally including concentrated positions of volatile investments so that I had some chance of winning. There are no options allowed, but warrants are permitted, so I included losers such as GM, KMI, and VRNG warrants (none of which I own personally or at Rangeley Capital). They have each performed terribly.
But things get worse. One of the people I am competing against is my wife… who is in the top 2%. The ugly fact is that her portfolio is up over 18% so far this year (happily Rangeley Capital overlaps with her ideas). I take no pride in this accomplishment and am not enjoying it vicariously. I am a bad loser. But what's short for good loser? Loser.
Extensive academic research indicates that women are, on average, better than men at investing. Statistically, this appears to be so. It also stands to reason. There is nothing wrong with being passive in the capital markets and the vast majority of people probably should be. There is nothing wrong with being active when and where you are playing with an advantage. Some people - occasionally - can be. But the way to really lose an enormous amount of money quickly is to be active without any particular advantage. None of that necessarily has anything to do with gender, but in practice, hyperactivity without advantage is more likely to be a male characteristic. In this case, the wife simply made sensible investments while I was endeavoring to play a losing hand against the game itself. I shall surrender to her the passkey to my trading terminal and retreat to the backyard with a cosmo*.
Disclosure: I have no positions in any stocks mentioned, and no plans to initiate any positions within the next 72 hours.
Additional disclosure: *Someone once made a completely innocent reference to Fairfield County housewifery as "drinking cosmos in the backyard". However, for full disclosure, she does not generally drink cosmos, there is no record of her ever drinking one in the backyard, and it was generally communicated that this image does not accurately portray the breadth of her responsibilities and obligations.