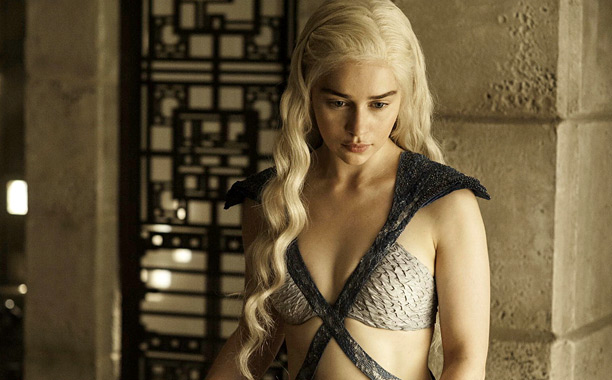 How Do I Get A Good Deal on HBO?
Anti-TV snobs are among the most boring of snobs and I am among their greatest bores. So today's post will dispense with the usual, "(I'm better than you because) I read books" and stay 100% pro-TV. Sometimes TV is great and much of the greatest is on HBO. So, how does one get HBO for a bargain price?
First off, one might consider the prospect of Time Warner Inc (NYSE:TWX). TWX is a recently broken pre-arbitrage opportunity left in the floorboards after the arb guys exited and before the value guys have shown up. But TWX is extraordinarily valuable. It is unclear whether you pay much of anything at all for the entirety of the company besides HBO. To reveal that value, TWX may look at a tracking stock or other such device. However they proceed, their stock is worth today at least the $85 offered by FOXA.
As for the content, I would not compare an evening of watching Game of Thrones by myself to that of an evening in the company of even the most occasional reader of this blog. However, it compares quite favorably to anyone else. HBO also has an awesome library of completed series such as John Adams and Rome.
But what about getting HBO as a customer? For the sake of this exercise, I consider 2-year commitments from either DTV or DISH. What is the best price for HBO? Other premium channels would be nice but the question is simply this: how little can we pay for HBO for two years? If you have a good deal, please let me know in the comments below.
Meanwhile, here is my script for DTV and DISH, altered only slightly from page 7 of The Predictioneer's Game:
Hello. I plan on buying a two-year contract including HBO today at 5 P.M. I am calling all of the services and I am telling each of them what I am telling you. I will commit to buying the service today at 5 P.M. from the service that gives me the lowest price. I need to have the all-in price, including taxes - everything - because I will pay only what you tell me this will cost.
I would make sure to tell the salesman that I will tell the next dealer the price I've been quoted. Also, losers will not be contacted again, so anyone interested in the business should be sure to quote the lowest possible quote in the first call. Based on the work of Bruce Bueno De Mesquita, this tactic has had stellar results for car purchases; it will be interesting to see if it works for HBO.
Disclosure: The author is long DTV.
Additional disclosure: Chris DeMuth Jr is a portfolio manager at Rangeley Capital, a partnership that invests with a margin of safety by buying securities at deep discounts to their intrinsic value and unlocking that value through corporate events. In order to maximize total returns for our partners, we reserve the right to make investment decisions regarding any security without further notification except where such notification is required by law.