Source: People's Bank of China, ChinaScope Financial (Data)
+ China's Central Bank disclosed on July 30 that the country has 5,267 small credit companies in operation as of June 30, with a total of 58,400 employees. Outstanding loans in small credit companies were CNY 489.26 billion in 12H1 and new loans issued were CNY 97.7 billion.
+ Small credit companies in Jiangsu province recorded CNY 71.61 billion paid-in capital and CNY 96.91 billion outstanding loans - the highest in China. Inner Mongolia showed the highest number of small credit companies with 436, closely followed by Jiangsu and Anhui with 430 and 424 companies.
Recent regulatory policies aimed at taming the small credit company industry might have caused the 12Q2 growth decline. With loans mainly extended to SMEs, provinces with dynamic private sectors such as Jiangsu and Zhejiang account for the largest share of small credit loans.(click to enlarge)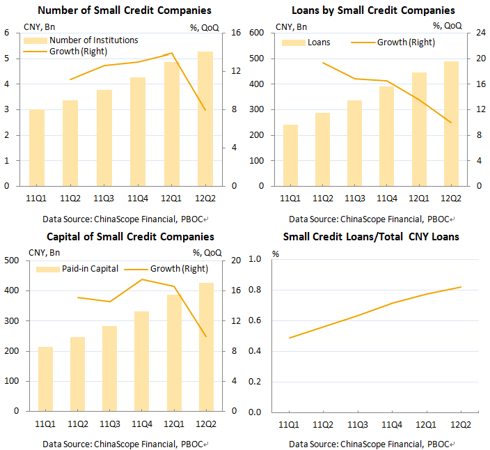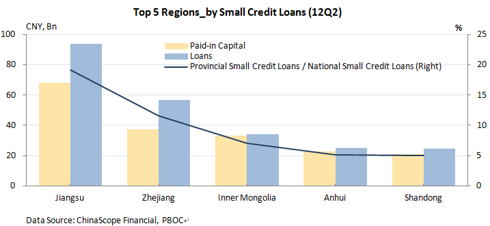 Click to enlarge