A couple of high-flying stocks, TSLA and FB, are facing resistance at the upper band of bearish "rising wedge" patterns. In both cases, the Moneyflow has been receding as prices have pushed higher.
For TSLA, the rising wedge pattern dates back just a couple of months, building off a 40% pullback late last year. Tesla (NASDAQ:TSLA) is looking to breakout above resistance. It gapped above the trendline after reporting earnings Thursday morning and has since pulled back to the line and held. A rising wedge pattern is estimated to resolve to the downside about 66% of the time. TSLA is flirting with bucking that trend.
(click to enlarge)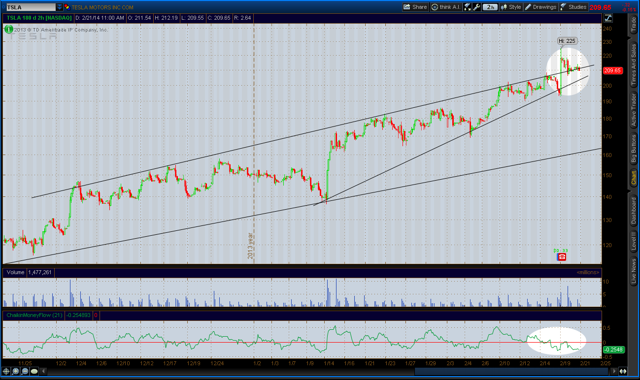 Click to enlarge
Facebook (NASDAQ:FB) is facing trendline resistance that dates back to late 2012. FB has also developed a "rising wedge" pattern and is challenging the upper boundary.
(click to enlarge)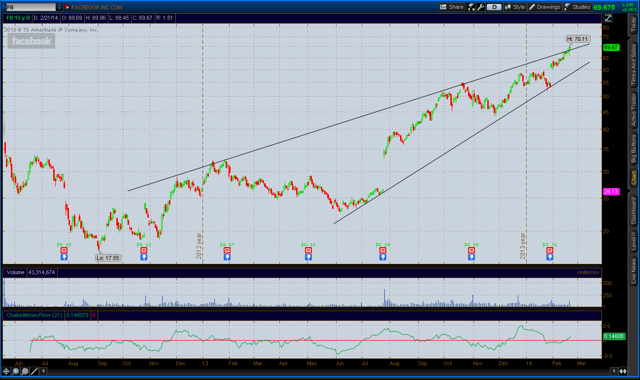 Click to enlarge