I have noted that I read the major U.S. indexes as being near the end of multi-year bearish rising wedge patterns. Now for a little bullishness. Many commodities have performed very well in the new year, especially agriculture plays. Things like coffee (NYSEARCA:JO) and corn (NYSEARCA:CORN) have broken above trend line resistance. Their performance is summarized by the grain sector ETF, JJG.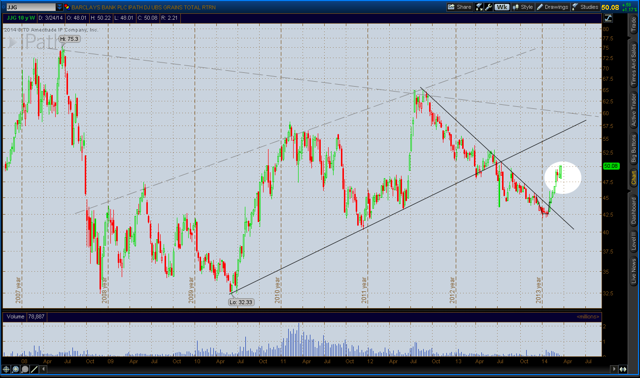 Chris Kimble pointed out that some coal names look appealing, and I must agree. ACI, which has beaten down mercilessly over the last two years, may be ready to run higher.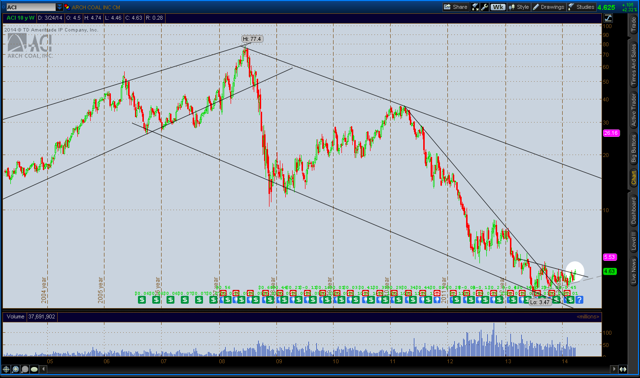 Emerging markets (NYSEARCA:EEM) have also broken to the upside of resistance.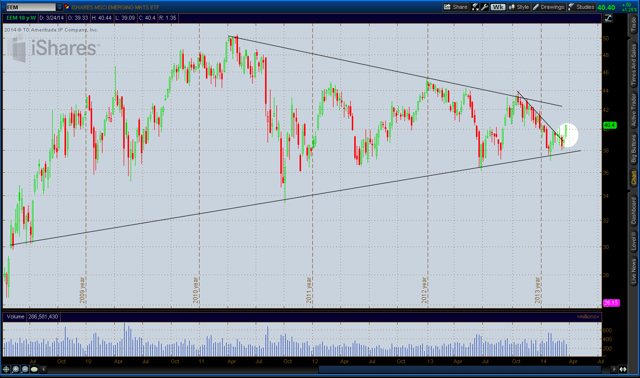 India (NYSEARCA:EPI) remains my favorite play in the group, as it may have an inverse (thus, bullish) head and shoulders in the rear view mirror. But Brazil (NYSEARCA:EWZ) and many others look ready to rally for a bit.
One interesting sidelight is the behavior of precious metals. Gold (NYSEARCA:GLD) and silver (NYSEARCA:SLV) have sold off hard in recent weeks, as have precious metals miners (GDX, GDXJ). It has made for an ugly breakdown of their early-year uptrend. The hope for bulls is that support shows itself soon, forming the right shoulder in an inverse head-and-shoulder pattern for miners. We shall see.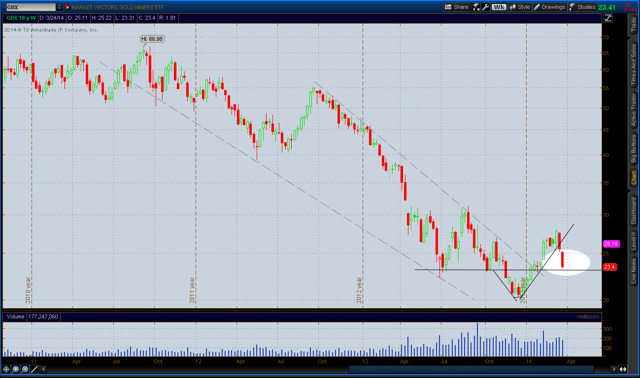 Disclosure: I am long JJG, GDXJ.
Additional disclosure: Long EPI and ACI calls