Some very interesting action in commodities and emerging markets of late. The growth components of the story continue to look very vulnerable.
The broad emerging markets ETF (NYSEARCA:EEM) has hit downtrending resistance and appears to be turning lower.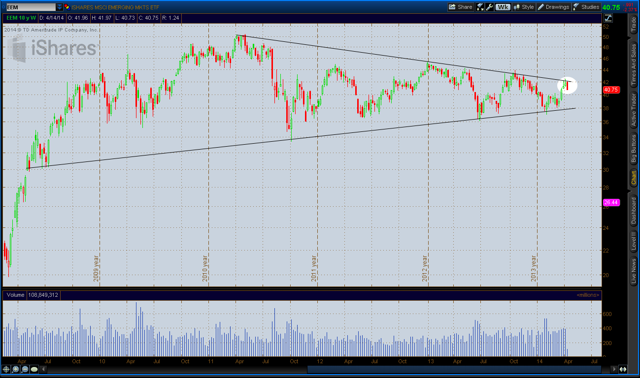 Brazil (NYSEARCA:EWZ) is behaving in-line with that analysis, and appears poised to drop.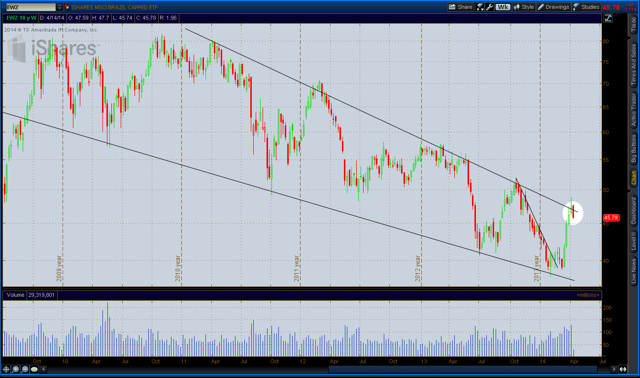 Last month, copper (NYSEARCA:JJC) broke support that dates back to 2009. It rallied back to that trend line and is dropping again today (Tuesday). A new low would be meaningful.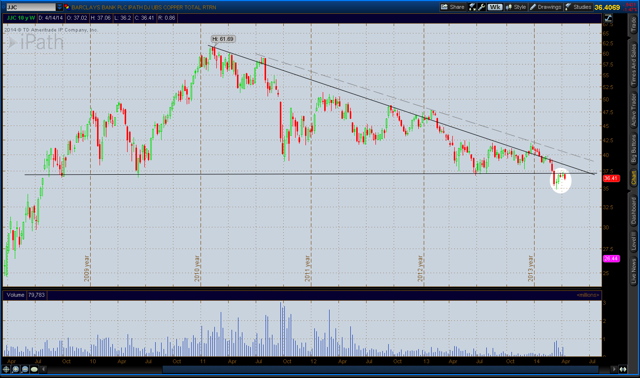 Coffee (NYSEARCA:JO) made some serious money for those who held it in the first quarter, rallying over 100% from its lows late last year. It may now be putting a double-top in place.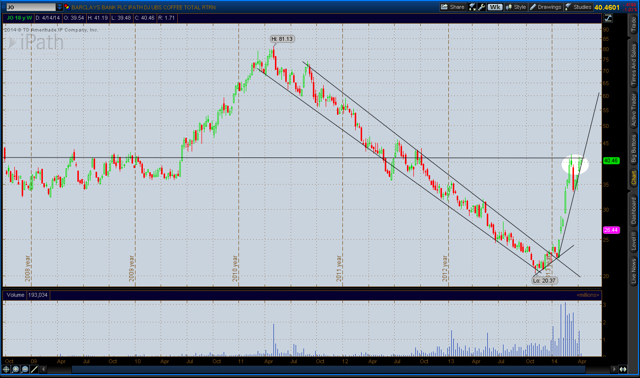 One of the more interesting plays to me is gold miners (NYSEARCA:GDX) and (NYSEARCA:GDXJ). I have been long GDXJ for a little while now and am still holding. What once looked like a possible breakout from a bullish falling wedge has morphed into a possible inverse head-and-shoulders. Today's action (4/15) brings GDXJ down to a point of multiple support lines that would seem like a good line in the sand. If a large gap up (3%) should occur tomorrow, I would take that as a very bullish sign as today's pricing could be viewed as an isolated doji star.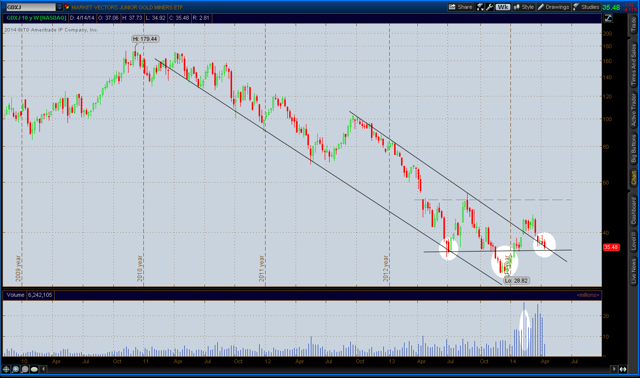 Disclosure: I am long GDXJ.
Additional disclosure: I own JJC and JO puts.