The last trading day of July sure was interesting, as U.S. indexes plunged lower. I thought I'd do a quick whip-a-round of various chartological implication.
The primary point is that U.S. indexes appear to be pulling off their highs, which has two meaningful points: 1) there is room for additional weakness before support, and 2) No major support is broken or threatened in the S&P or Nasdaq.
First, the S&P (NYSEARCA:SPY):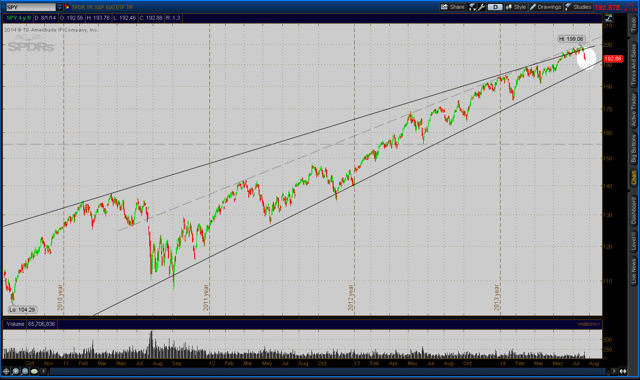 And Nasdaq (NASDAQ:QQQ):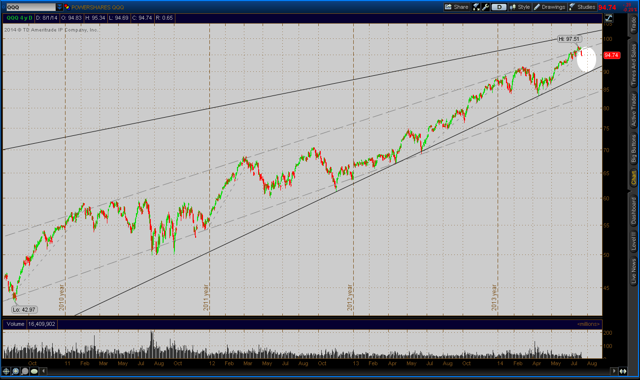 Weakness is more noteworthy in the Dow Jones (NYSEARCA:DIA), which is threatening to break a long-term support trendline: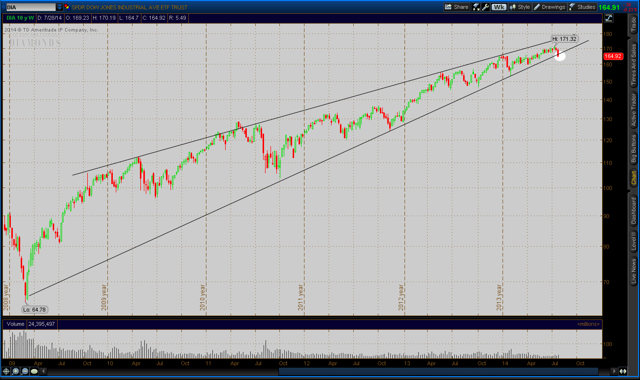 Small caps (NYSEARCA:IWM) have already broken support and failed on the bounce-back to resistance. The big question is whether it will push below its lows from a few months ago: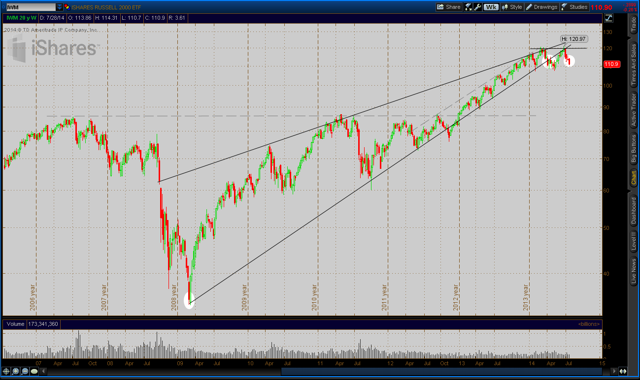 Also very noteworthy is the weakness evidence in Junk bonds (NYSEARCA:JNK), which have now broken the rising support trendline from 2010 lows.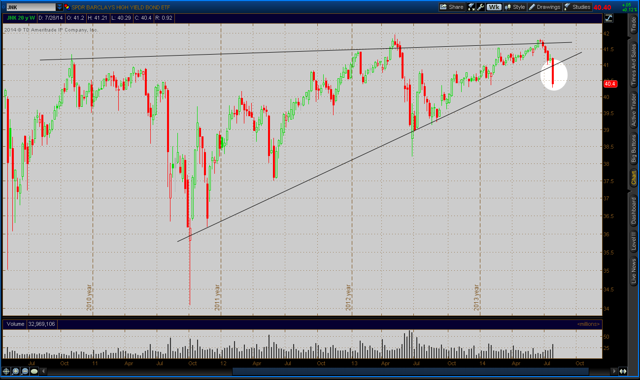 All told, this adds up to significant reason for additional caution in my opinion. It does not, however, indicate "the sky is falling." This may be a garden variety pullback. However, small caps and junk bonds have a history of successfully forewarning of danger when risk appetite stars drying up. Europe bears very close watching as weakness in the some of the charts I recently identified like Switzerland (NYSEARCA:EWL) and Spain (NYSEARCA:EWP) continues to accelerate to the downside.
Disclosure: The author is long RWM.